How EFT Healing Created a Happy Pig Family after A Big Fight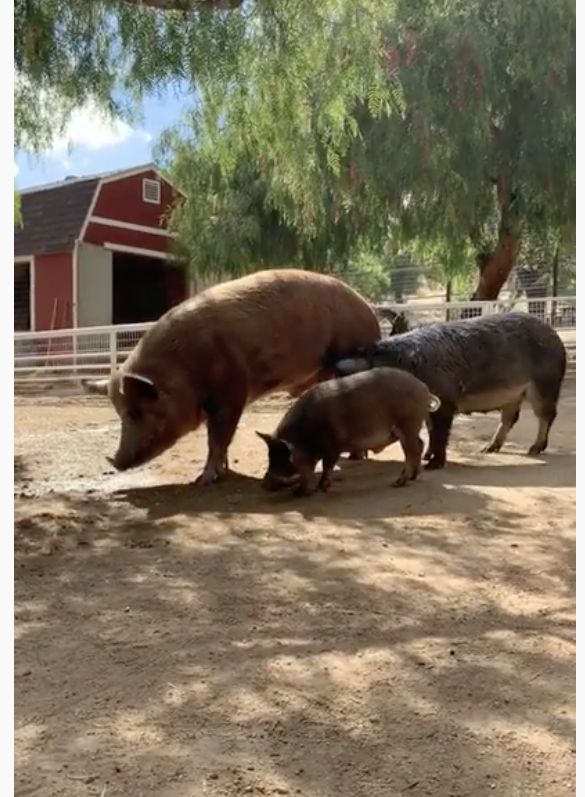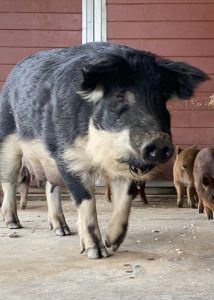 Menorah was rescued at Christmas time after giving birth to her babies. Right before then, Zeus had crossed over and the other large pig, Honey Bear was finally going to be the Big Guy on campus so to speak in the Gentle Barn yard amongst the pot bellied pigs, the chickens, the turkeys, the goats, sheep, one cute emu and a stately llama.
When Menorah arrived, it looked like Honey Bear could actually be part of a family. He'd have his own family. He would put his big beautiful snout up to the divider between him and the babies as if he was saying "LET'S BE ONE BIG HAPPY FAMILY."
The day that they were to be united, Menorah went in and beat up Honey Bear and had to be taken out by body guards. It was intense.
So people were afraid to put them back together. When I did animal communication, we realized quickly that Menorah felt like when dealing with men, it was basically a rape culture. She was raped and then pregnant. Men equalled pain.
Honey Bear on the other hand felt like he would get beaten up repeatedly. Ellie reminded me in previous readings I'd said the same thing.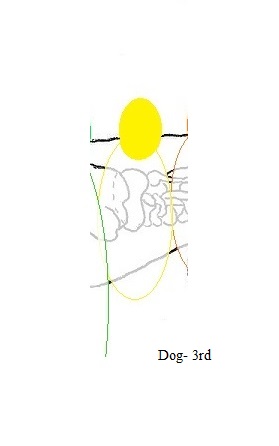 It felt to me like an energetic "kick me" sign in his 3rd chakra. I've seen this a lot. So when I went to do the EFT Tapping, I tapped with her about the rape and I tapped with him about the kick me sign in his energy field and I ended with both of them letting them know we could have a different outcome and that they could be one big happy family. We sat and visualized it all.
Then came the day to bring them together. One week later. When I got there, Ellie said "We don't have to do this today."  I felt a nervousness creep up from my root to my throat and I knew it wasn't my anxiety. So I said "Nah, we got this!" and I expected a great outcome.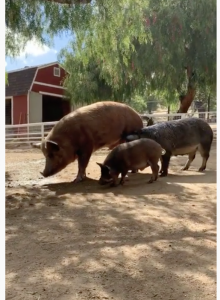 The moment came and the rest is history! See for yourself
https://www.youtube.com/watch?v=Sx3U1IWONVc&t=4s
Since then, the whole family gets in the mud pit together.