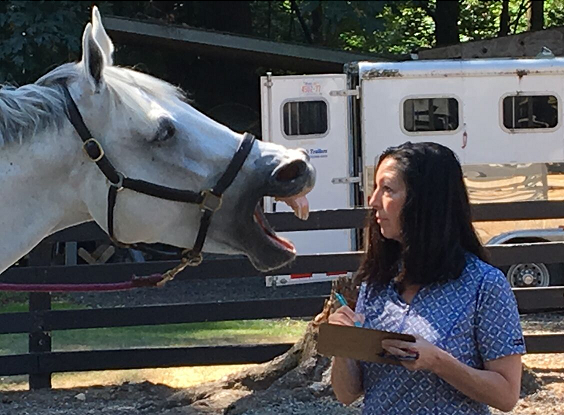 Animal Communication Level 1
$1997
Please scroll for more information
Animal Communication Level 1
3-Month University-Level Coursework in Animal Communication plus an Introduction to Energy Healing for Animals
Live Zoom Calls • Pre-Recorded Teleseminars • Expert Instructors • Worksheets/Trainings
Lifetime Access
You have landed here for a very specific purpose. A purpose you may not fully know or understand yet, but you know this is where you want to be – perhaps even where you need to be.
Although we all have different experiences and backgrounds, a purpose unites us. A passion. A mission. One that centers around the animals we love, serve and want to develop deeper connections with.
How would your life change if you could understand the feelings and desires of animals? What would you think if I told you that you can understand the "words" animals want to say to you? And that they can understand you? That a conversation is actually possible?
If you're here, you either already know that to be true, or you are hoping from the core of your being that it is. Here's the reality: Animal Communication is not a "mystical" ability – it's a learnable skill set. And, just like I have with thousands of others, I can teach it to you in a way that will change your life – and the lives of countless animals – forever.
My name is Joan Ranquet and I've been teaching Animal Communication and Energy Healing since 1998 and practicing it for many years prior to that. More than 25 years of experience, along with a lifetime of love (and loss) have prepared me to offer this opportunity to you. One that will enrich your life and the lives of those around you (animal or human).
Who is This For?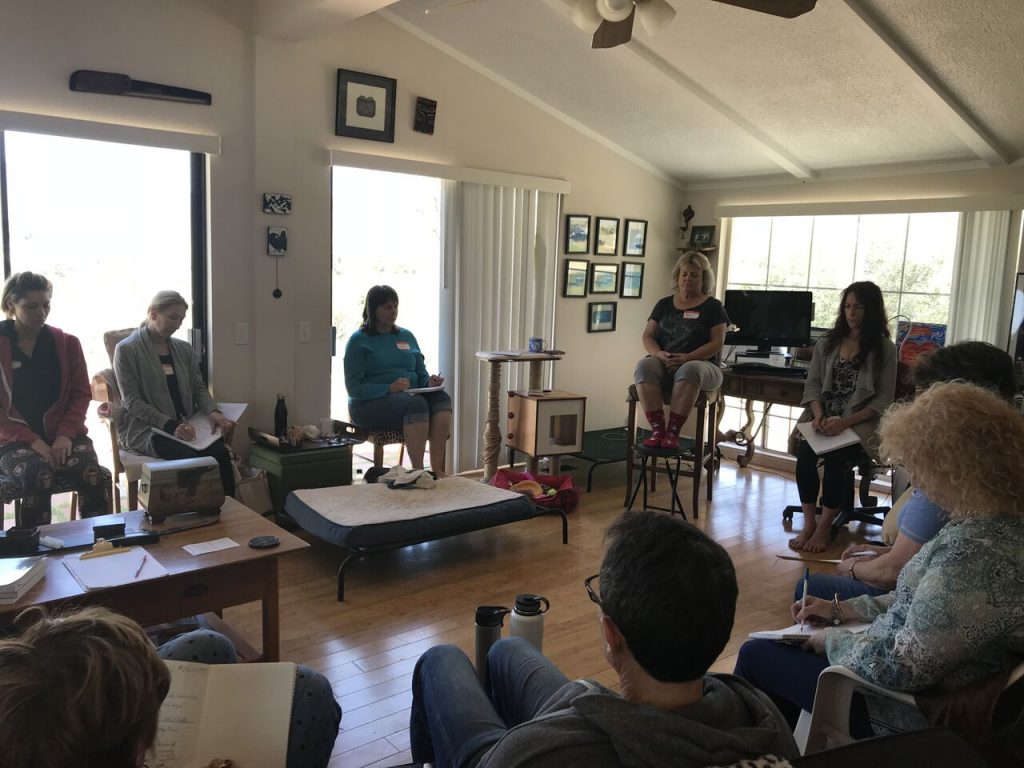 Are you wondering if Animal Communication Level 1 is right for you? Let's see if you recognize yourself in some of the other students who have attended the program:  
Animal lovers who see animals as individuals and desire to create harmony amongst animals or between animals and humans. 

Animal lovers who want to optimize the wellness of animals in their care – including those with animals in their homes, animal trainers, dog walkers, animal groomers, shelter/rescue workers, pet sitters, animal conservationists – simply anyone who loves and cares for animals.

Empaths and intuitives who want to deepen their connection with animals.

Animal communicators who desire to further hone their proficiency and learn how to translate their skills into a career, business, or volunteer opportunity.

Animal energy healers (or those who desire to heal animals energetically) who will benefit from better understanding where, how or why an animal is hurting through communicating with him/her.

Veterinarian support teams who desire to elevate their understanding of the whole animal (and, elevate their career and value in the veterinary field as a result).

Bodywork practitioners such as acupuncturists, reflexologists, massage therapists and others who can improve their techniques by understanding the animal's pain points.

Reiki, Pranic, Crystal, Quantum, Qigong and other Energy Healers who desire to incorporate animal communication into their practice.
Even with the diverse backgrounds of students in every class, teachers work with each person at their own level as needed. And the comradery of like-minded individuals creates a safe space that's conducive to learning. When you put yourself in a safe environment to practice, with people who are supportive and compassionate toward your interests and journey, it inspires confidence. 
The sense of community and support experienced by students is a core value at Communication With All Life University (CWALU). Plus, your fellow students will help confirm what you are learning and what you are receiving from the animals. 
Joan demystifies animal communication, using her powerful natural teaching abilities to show people that it is a skill that can be honed, not a gift bestowed on just a few. The CWALU is a powerful and challenging program that leaves one fully prepared for a life spent connecting animals with their humans.
-Kara Udziela, Graduate, Teacher/Trainer, Animal Communicator, Animal Business Publicist
Animal Communication Level 1 is a 12-week program that will help you discover the animal communicator within, while providing a safe space to develop your skills and deepen your intuition. Along with myself and my faculty, you also will be surrounded by a community of fellow students who understand the passion you have for animals and will cheer you on as you learn together the fundamentals of animal communication, as well as so much more.
Once the program begins, we will dive deep into 12 lessons over a 3-month period. You'll learn from top experts – through the library's online courses – about animal behavior, body work, basic nutrition, and energy work. As your skills develop, you'll even receive rare coaching on how to help animals when they're in transition or crossing over.
Here's what you will get:
12 lessons over a 12-week period from my pre-recorded Animal Education teleseminars. Materials are constantly being upgraded and updated.

A reference library of materials (audio, video, and written). The animal communication training, combined with modules on nutrition, behavior, and healing, is yours forever. 

An introduction to Animal Medical Intuition. 

12 live animal communication calls with on-the-spot feedback.

At least one live Q&A call with me to ensure any remaining questions are answered before the program is over. 

Practical tools on how to create more harmony in your home, in your professional animal practice, or wherever you care for animals. 

The option to upgrade to my CWALU Professional Animal Communication Mastery Program!
I'll also include a special bonus:
Access to CWALU's Exclusive Talk to the Animals: Animal Communication for Beginners
An additional $197 value, YOURS FREE with the purchase of this course!
BONUS GIFT: With your purchase of Animal Communication Level 1, I will include two additional free gifts for you – my two foundational books, Communication with All Life and Energy Healing for Animals, guiding you step-by-step how to connect, communicate and empower healing with all animals.

I just completed Animal Communication 1 and it was an Amazing experience!! I am so excited to be continuing onto the big program [Animal Mastery] this Fall!!
The amount of diverse content throughout the course is extensive and informative. I laughed, I cried, I reflected on the connections I had with all my animals. The live calls where we connect with animals and receive instant feedback were mind blowing!!

-Tanya Hoffay, Graduate 
Are you ready to take ACTION for your animal?
THE TIME IS NOW!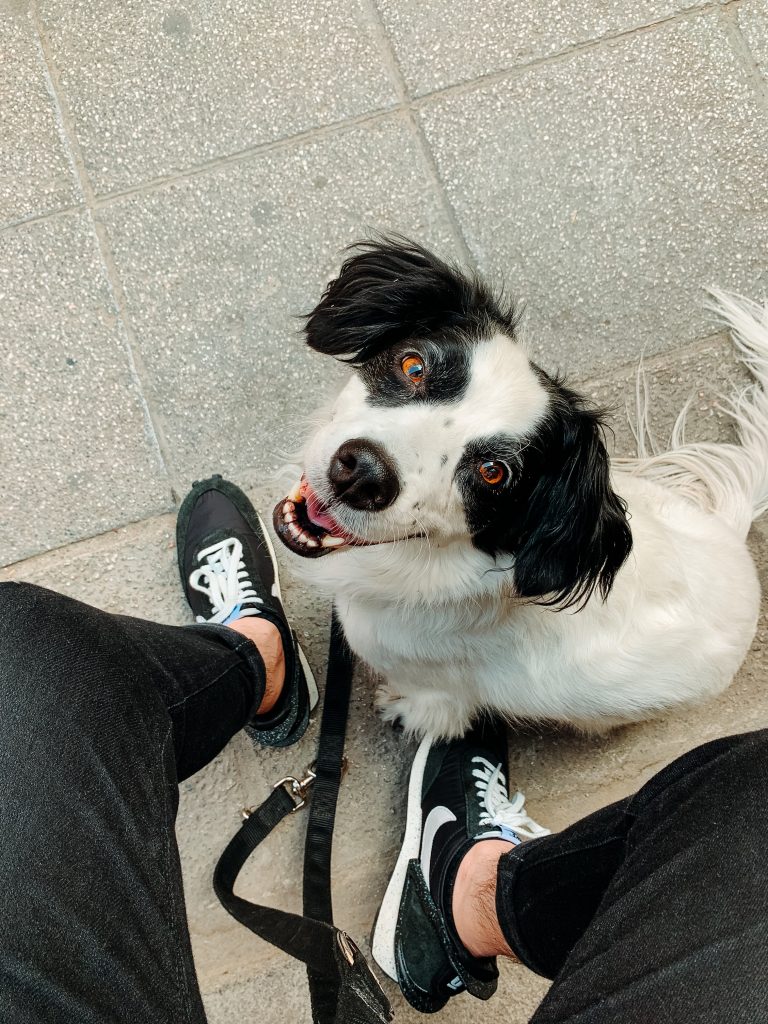 How it Works
It all starts with understanding how animals communicate – with each other and ultimately with you – through telepathy (the transference of pictures, words, and feelings). Animals communicate naturally this way and although many of us may be out of practice, it's how we communicated before we learned language at a young age. Since we have gotten away from telepathy as adults and rely heavily on words, sounds, and body language, we don't necessarily trust our ability to send and receive messages via telepathy. That will change after going through this course.
Through telepathy, you can use your natural intuition to communicate with any species. Animal communication is very natural. The better you get at it, the more you will realize you've already been doing it and how it's influenced your own behavior. The way you get good at it is through practice. We will do a lot of that in Animal Communication Level 1. Lots and lots of practice. Telepathy must be practiced in order to become clear.
And, to achieve clarity, it's critical to get quiet within yourself so you can achieve neutrality. When you are grounded and in a neutral state of being, you can pick up on an animal's communication and receive what is coming through without it being impacted by your own "filter" (your own feelings, wants, needs, observations and beliefs). Meditation or mindfulness is one of the keys to successful animal communication. When you learn how to be neutral, the information you receive will be much more clear!
We will cover all of that in the course as well.
The Adventure Begins
You are about to embark on a journey. Although we call it a program or a course about animals, it is so much more. It's also very specifically about you. As you learn to communicate with animals – whether for the very first time or as you hone your skills – this journey will help you see what you bring to the table as a human being. How you show up for animals can literally impact how you show up and impact the world around you.
As you go through the program, you will come to realize that animals are every bit as much individuals as you and I. They are not merely "mirrors" of us nor do they simply mimic our energy. They are also not our ultimate conscience, teacher, healer, or guide – no more than we are theirs. Certainly they may teach us lessons, we may guide them and train them to bring out their best selves, and our energies impact each other, but it will become clear that animals have their own unique personalities and things they enjoy and dislike separate from our own.
Understanding the essence of the animal you're communicating with is incredibly important – who they are and what they are all about. Their essence may not always be in alignment with the behavior they are exhibiting if circumstances going on around them or within their bodies are causing them to act out of their natural character.
The animal's essence, or character, may be defined similarly to how we might define some of our family and friends. A few of the simple essence/archetype profiles you may find are:
The mama's boy

The queen bee

The boss of the household

The troublemaker

The entertainer

The healer
Of course, there are many more possibilities as well. When we understand an animal's essence, we can help them overcome challenges, especially when their essence is creating a negative perception and, therefore, difficulty in the household or barn.
Similarly, learning what an animal's favorite things are can truly enhance our connection and relationship with them, and also help facilitate decisions that need to be made with regard to treatment plans, for aging animals, in training, and simply enhancing the quality of their lives.
When you couple all of the things you learn from animals through communicating with them, you are able to enhance their wellness in ways modern science often can't do on its own. This is why we also cover an introduction to medical intuition, energy healing, body work, and more as part of Animal Communication Level 1.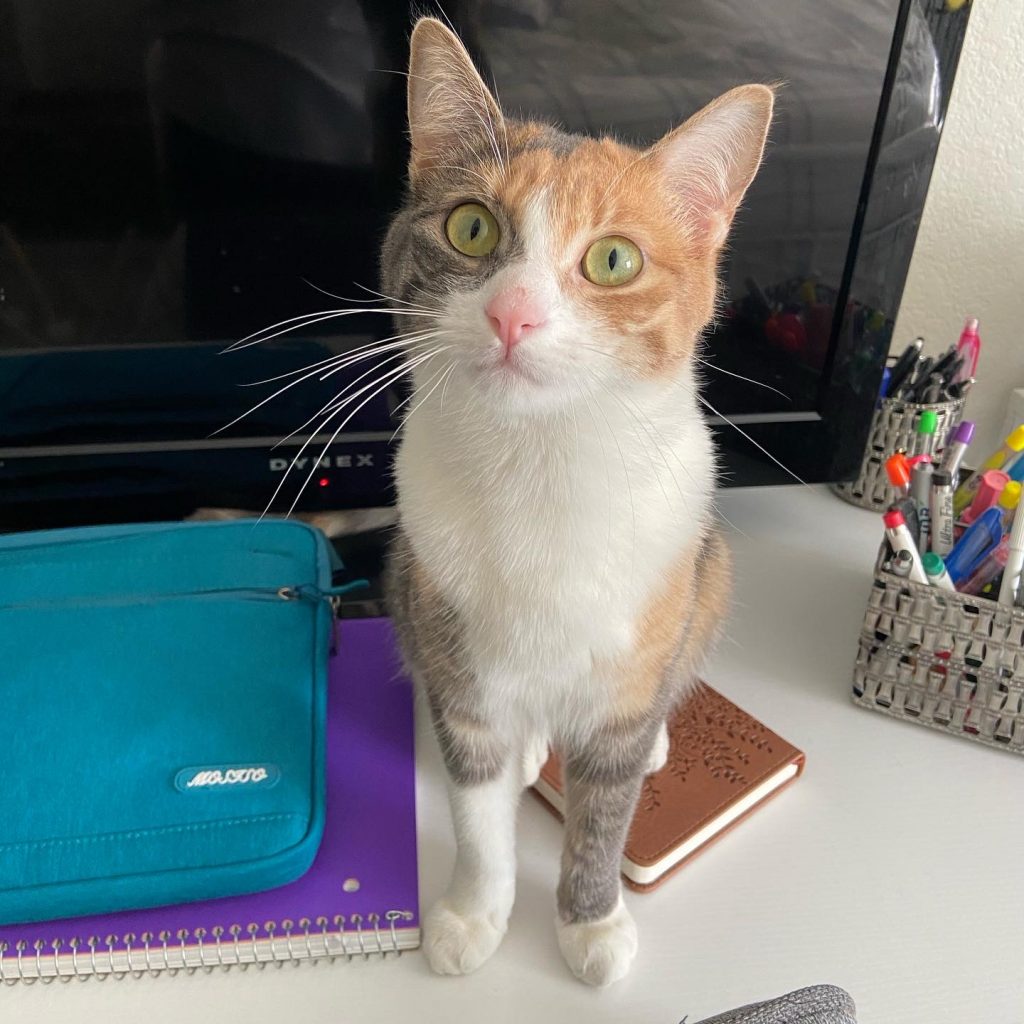 What if your animal's behavior suddenly became clear? How would it impact your life if you instantly knew that you were making the best decision for an animal's health and well-being?
The Home Study program [now named Animal Communication Level 1] is like no other online program I have taken. There is so much amazing information to absorb, but most importantly, to actually use. Not only did I learn how to connect more deeply with animals, I was introduced to so many experts in a variety of areas related to animals including holistic health, behavior, nutrition, herbs and oils, bodywork, space clearing, training, and so much more. I frequently refer back to the library of information provided within the Home Study Program, and every time I do so I learn something new and at a deeper level. The exercises and knowledge I have gained from the program are priceless and I use them every day!

-Michael Burke, Animal Communicator and Behaviorist
Weekly Program Breakdown
12-Week Schedule
Lesson 1 – Animal Communication Fundamentals
"What is telepathy and how does it work?"
Intro to Animal Communication
Lesson 2 – Animal Communication 101
Animal Communication 101
Guided Meditation
Lesson 3 – Animal Communication 101 part 2
Animal Communication 101
How to Scan
Lesson 4 – Intuition
"Ethics and Animal Communication/Intuition"
Sixth Sense Consulting
Lesson 5 – Tools for Animal Communicators & Healers
Feng Shui
Asking the heavens for help.
Lesson 6 – Looking at Animal Behavior
Observing behavior of Cats, Dogs, and Horses.
Training, EFT, and Animal Education.
Lesson 7 – Hierarchy of a Household
Dynamics/Purpose
Training Animals for Film & Television.
Lesson 8 – Nutrition Basics
Wellness and Nutrition – Western & Eastern Medicine.
Dog, Cat, and Horse Health and Nutrition.
Lesson 9 – Intro to Death, Dying & Lost Animals
Death, Dying, and Loss
How to help in the various stages of crossing over.
Lesson 10 – Bodywork
Body Work
Acupressure Points, Animal Massage, and Rehab for Animals post surgery.
Lesson 11 – Intro to EFT and Scalar Wave
Intro to EFT
Scalar Wave, Reiki, Dog Yoga, and Homeopathy.
Lesson 12 – Energetic Technologies
The Energetics of Allergies
Eastern & Western medicine, Sound Healing, Herbs, and more!
About Joan
Animal communicator, TEDx speaker, Hay House author, educator and animal parent, Joan Ranquet leads an inspired life. It's no surprise MSN deemed her as one of the "Top 25 People Who Do What They Love." More Here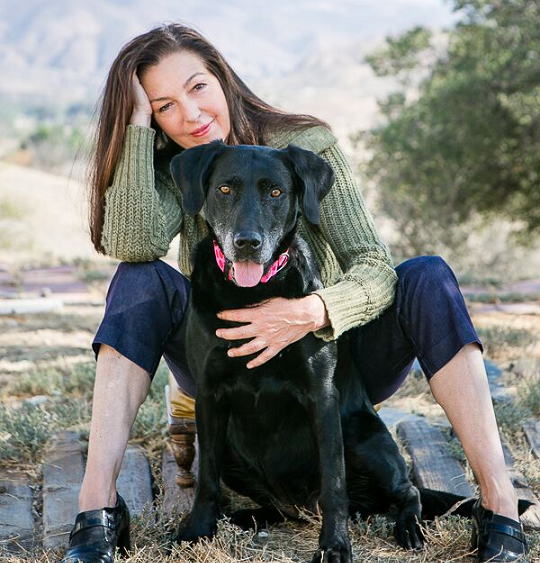 Joan is a fabulous teacher who imparts not only her own wisdom and experience, but skillfully draws out the wisdom and experience present in her students to deepen the learning experience for all. With her practical, grounded approach I was quickly able to get past my doubts and lack of confidence and just jump in. The experiences I had communicating with animals, and that I witnessed others having, amazed me! … My experience of the value of the program, enhanced by the dynamite community of students, led me to join CWALU. ... I am very grateful for the solid structure Joan has created with her workshops and CWALU, and the opportunity to learn from her and the amazing community of people that she attracts. I'm now well on my way toward the work that is calling me!
-Linda P., Seattle
Are you ready to have a more connected life experience?
"I've taught thousands of people to talk to animals, all over the world,
and I can do that for you too!" – Joan Ranquet