Animals in Transition Fundamentals
$1148.50
From Midwife to Medium 101 Course
New Students: $1,148.50
Current Students $1,047.00
10-week live course!
Starts March 1st, 2023
World-renowned Animal Communicator and Energy Healer, Joan Ranquet, Presents:
Animals in Transition Fundamentals
10 Week LIVE Online Course to help animals and their humans through all the stages of death, dying and beyond.
Live Zoom Calls • Expert Instructors • Worksheets/Trainings
Lifetime Access
Every year, millions of people undergo the heart wrenching experience of saying goodbye to an animal that has been a beloved companion for years. It could be a dog, a horse, a cat, a parrot, or a pig—the species doesn't matter. The heart connection is real and the loss can be devastating. We have a step by step, verifiable program so that you can confidently help people both improve the quality of their experience during this tender time and create peace after the loss of their beloved animal companion. It will help you be able to tap into the fullness and richness of death, dying and beyond!
This course is truly great for anyone who loves animals! You might just want to know how to navigate this challenging time and connect more deeply with your animal, you might be a vet who wants to support clients as they and their animals choose to transition or you're the kind of person who just knows, deep down, that you're meant to help others during this special time – all are welcome!
For beginners this will be a crash course in animal communication, energy healing and animals in transition all in one! And you will be FULLY supported through the process.
For the advanced student, it will feel more like refinement: "Ah, of course, I will use this tool in this way".
One of the areas of Animal Communication that is near and dear to me is that of an animal's end of life/transition. I have lost over 20 cats (and a horse) over my adult life, and the emotions that go with that are plentiful. What I gained from this class was a more in depth opportunity to help people heal in a different way from the loss of their animal. This class was a safe place to be with other students, to connect with animals that have crossed over, and in turn, help reconnect that human with their beloved. The joy that I see in their faces as they remember the good as well as difficult times with that animal are worth a million bucks to me. It gave me more confidence to go deeper into that animal's life with their human, and not be afraid of helping them remember what was difficult in addition to what was joyful in their relationship. As an Animal Communicator, I'm being asked more and more to help people by communicating with one or more of their animals that has crossed over. By taking this class, which is able to and designed to go into a little more depth than the Intensive, I believe I have the confidence that I can do a better, more thorough job for my clients.
-Kathy Boyer
What's Inside the Course?
10 Live, 1.5 hour Zoom classes with Joan Ranquet
Digital Course Materials including video, audio, PDF's and homework to help you dive deeper into the content
Lifetime Access!
Main Benefits:
Learn with like minded people
Have information verified on the spot (priceless)
Be in a structured environment where you don't pick up bad habits or continue to doubt yourself
Freedom to grow in this area of expertise in a safe environment
Leave with a skill that will help you help others, whether you already work with animals or want to start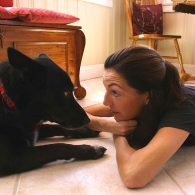 March 1st Class: From Dwindling to Preciousville
Discussion on animal communication and creating a bucket list
March 8th Class: From Bucket List to Holding Space
Lots of Exercises and Meditation
March 15th Class: Animal Communication
This is all about feeling into the what I call the State of Grace
March 22nd Class: Emotional Freedom Technique Part I
We will use this energy healing technique to relieve the human companion of grief and guilt and introduce checklists for self-care
March 29th: Emotional Freedom Technique Part II
This week it's all about the animal! We'll continue with EFT to relieve the animal of grief in transition. We'll also find ways to support the other humans and animal members in the household
April 5th: Using Energy Healing Part I
We'll introduce Scalar Wave, an energy healing tool, to not only heal the human companion but set the tone for the household
April 26th: Using Energy Healing Part II
Now we'll use Scalar Wave as a tool to help the animal who's transitioning and/or the animals remaining in the household
May 3rd: Using EFT Tapping
We'll continue with our EFT work, this time to help with the trauma of either an accident or the final days of the animal's life
May 10th: Memorializing the Animal
Even if the animal is still alive we'll be writing love letters and using other tools and techniques to honor the animal
May 24th: Animals sent from Beyond and Reincarnation
Part of the big mystery!
Each class will include checklists, PDF's, exercises and homework. There will be meditations, animal communication and energy healing as well.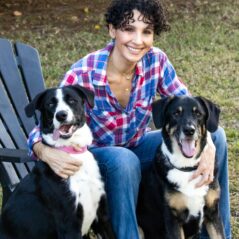 About Claudia
Claudia Goodman is a certified Animal Communicator and Energy Healer. She has made it her mission to help people connect with their own animals and, in turn, deepen their connection to all animals and inspire compassion for all living beings. She is a teacher and the head of the Outreach Department at Communication with All Life University (CWALU).
Claudia lives in the mountains of Southern California with her husband, two kids, four dogs and three cats.
The AIT class is Amazing! The Teachers are Awesome!
To connect with someone's beloved and honor and enliven the bond they had was Incredibly Special! There are tears, there is laughter, there are memories.
-Tanya Hoffay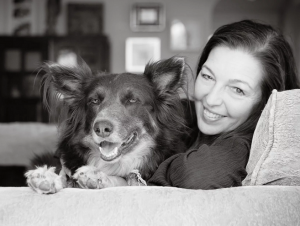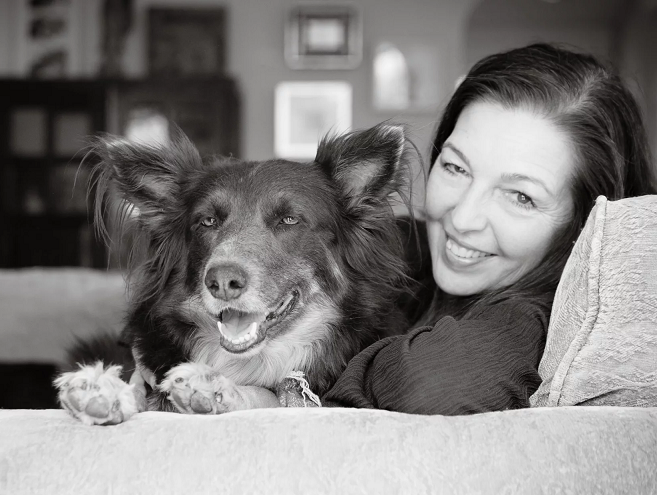 My name is Joan Ranquet
I've been teaching Animal Communication and Energy Healing since 1998. My life's work has prepared me to offer this unprecedented opportunity, one that will forever enrich your life and the lives of those around you (animal or human).
I've taken my decades of experiences, lessons, expertise, training, and feedback from working with thousands upon thousands of animals and am now offering it to you.
And I'm not holding back...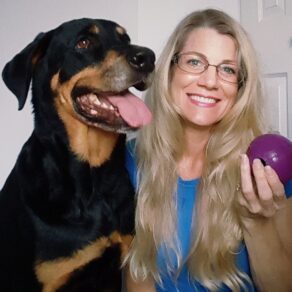 About Shannon
Shannon is a Certified Animal Communicator and Animal Energy Healer.
Through Animal Communication she can provide answers to behavioral, physical, nutritional, and emotional issues to help create a more harmonious environment for animals and their humans. When called for, Shannon also loves to use EFT tapping and/or Scalar wave energy healing. Shannon communicates with animals and their humans to help them both prepare for the animal's passing and assists people in connecting with their beloved pets after they have crossed over.
If you are on the fence, need more information or you are interested in what this will be like as a certification program, Shannon would love to help you!!
My hope is that everyone will have a deeper, more meaningful connection at the end of life, and that the ultimate transformation of grief leads into an abiding sweetness and a recognition that the beauty of the relationship endures. I hope you'll join me.