Mission statement for CWALU
This program is here to empower you to communicate with animals and to connect on a deeper level with all life. This is accomplished in several ways:
Developing Your Intuition
This is a multifaceted process that helps step beyond daily distractions and open up to enhanced awareness.
Noticing what is ours and what is theirs – this allows us to have a baseline for our self in order to develop our neutrality; it is a daily ritual of checking in with the self.
This program depends on the knowledge of other experts to bring you the information and skills most needed on this path. These experts can then become resources for your clients and they may even inspire you to follow or develop a new healing technique for helping animals.
Much Ado About Chakras
Welcome to Animal Chakras! Before you get started here are a couple of important things to know:
I would like to invite you to join my Learn to Communicate with Animals Facebook group. You can share your experiences about what you're learning and get access to some other great content! Here's the link to join:
https://www.facebook.com/groups/learntocommunicatewithanimals/
I recommend you purchase a notebook and pendulum just for this class. I personally love these pendulums which you can purchase over on Amazon.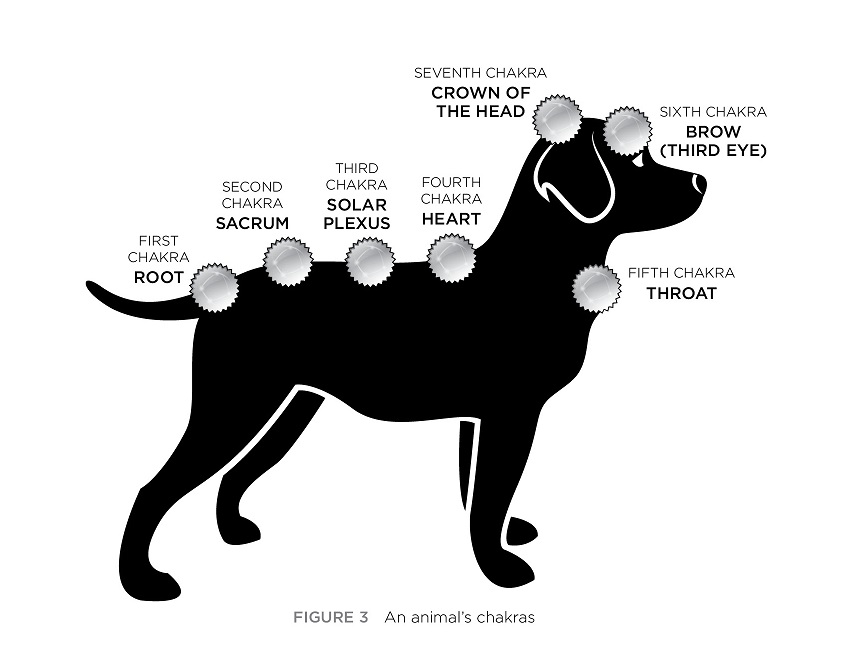 Now onto the Chakras!
Read through the Much Ado About Chakras PDF.
This in an introduction and the information in this PDF will be repeated again in different ways throughout the course. You will also have flashcards that you can either print out or refer to to make your own.
Once you're finished, look through the Chakra Journal PDF.
You can use this for all of the following lessons.
Lessons 1-8
Welcome to Animal Chakras! Are you ready to create wellness and promote healing and understanding for your animals? Well you are definitely in the right place! We are delighted you decided to join us.
As you go through the next 8 Lessons, you'll need a notebook and pen or pencil to take notes and record observations about your own animal(s).
In each lesson, begin by watching the video. This is an introduction to the chakra and is full of rich images to represent that chakra! Next, go for your deep dive and listen to the audio. The mP3's are full of information so make sure to take notes. In addition, you will have a written recap for each lesson/chakra in PDF form.

Remember, you will have lifetime access to this course and can return again and again to gain a deeper understanding of the chakra system in your animal(s).