Advanced Animal Communication – Animal Medical Intuition
Live Online Program, 10 Weeks on Tuesdays
World-renowned Animal Communicator and Energy Healer, Joan Ranquet, Presents:
Advanced Animal Communication -
Animal Medical Intuition
3-Month University-Level LIVE Coursework in Animal Communication Medical Intuition
10 Live Zoom Calls • Expert Instructors • Worksheets/Trainings
Lifetime Access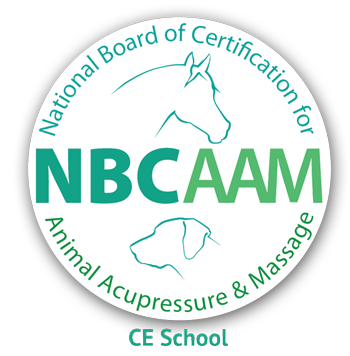 Everywhere I go I hear people say "Oh, if only my little one could tell me where it hurts." And I think to myself, they can!  Or at least they can tell the trained professionals!
One of the top reasons for animal communication is absolutely: medical intuition.  Medical intuition is handy for things like understanding a sudden behavioral shift - the animal suddenly got snarky or snappy.  Or they are lethargic. 
Sometimes animals just don't feel right.  Or are 'off'.  Some animals are such pleasers or are completely stoic, so they don't present a lameness or they try to act fine.
Animal communicators shouldn't be "diagnosing" rather, we can walk through the body and share with their person what it feels like.  This is excellent for serious medical conditions, before and after a surgery or before and after performance. For this and more reasons, medical intuition can also assist in a Veterinary clinic in multiple ways.Of course, medical intuition is very helpful in the aging process.
I remember one woman was so distraught over her dog's sudden change in personality, she thought he had lost the will to live.  It turns out it was a bad back.  Once he went to the holistic vet, he was back to himself.
Another woman thought her horse was really finished, through with his life as he had always been very food driven and he was suddenly off his feed.  Turns out it was one bad tooth.
Finding out how a cat is doing with a medical condition has put some clients at ease.
These subtle things that an animal shares with me and other trained in medical intuition can truly be lifesavers.  Literally.
While animal communication has a minimum of 3 types of interpretation via telepathy, i.e. pictures, words and feelings, animal medical intuition has a minimum of 3 levels of understanding:
Scanning the body and sensing/feeling it

Being able to see or sense the aura and discovering "energetic arrows" to the location of the problem

Having sensations in your hands as you imagine your hands are tracing the physical body.
You will learn about all three in this course.   There are other materials here in this module to illustrate animal medical intuition at work.
You will save on vet bills and you may save someone's life. People certified through CWALU's programs have the opportunity of a lifetime to work alongside veterinarians, chiropractors, equine/canine massage therapists and more.
I have helped thousands connect with animals, and I can show you how – in a way that will change your life – and the lives of countless animals – forever. 
My name is Joan Ranquet and I've been teaching Animal Communication and Energy Healing since 1998 and practicing it for many years prior to that. More than 25 years of experience, along with a lifetime of love (and loss) have prepared me to offer this opportunity to you. One that will enrich your life and the lives of those around you (animal or human).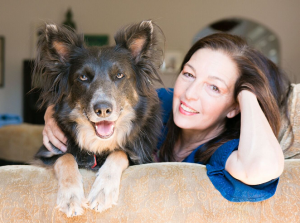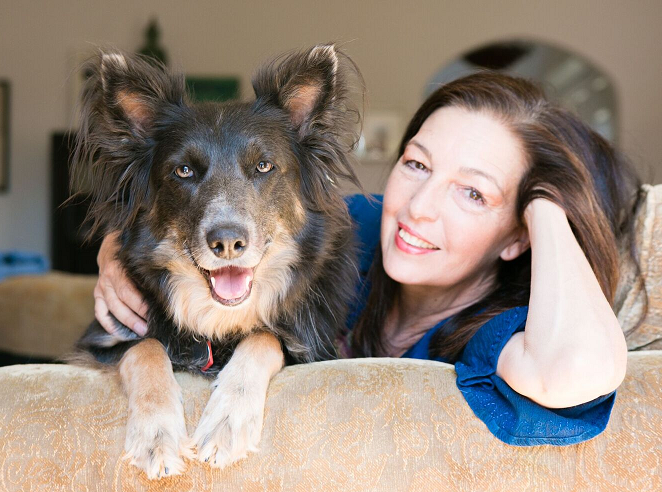 Are you wondering if Animal Medical Intuition is right for you? Let's see if you recognize yourself in some of the other students who have attended the program:  
Animal lovers who want to optimize the wellness of animals in their care – including those with animals in their homes, animal trainers, dog walkers, animal groomers, shelter/rescue workers, pet sitters, animal conservationists – simply anyone who loves and cares for animals.

Animal communicators who desire to further hone their proficiency and learn how to translate their skills into a career, business, or volunteer opportunity.

Animal energy healers (or those who desire to heal animals energetically) who will benefit from better understanding where, how or why an animal is hurting through communicating with him/her.

Veterinarians and veterinary support teams who desire to elevate their understanding of the whole animal (and, elevate their career and value in the veterinary field as a result).

Body work practitioners such as acupuncturists, reflexologists, massage therapists and others who can improve their techniques by understanding the animal's pain points.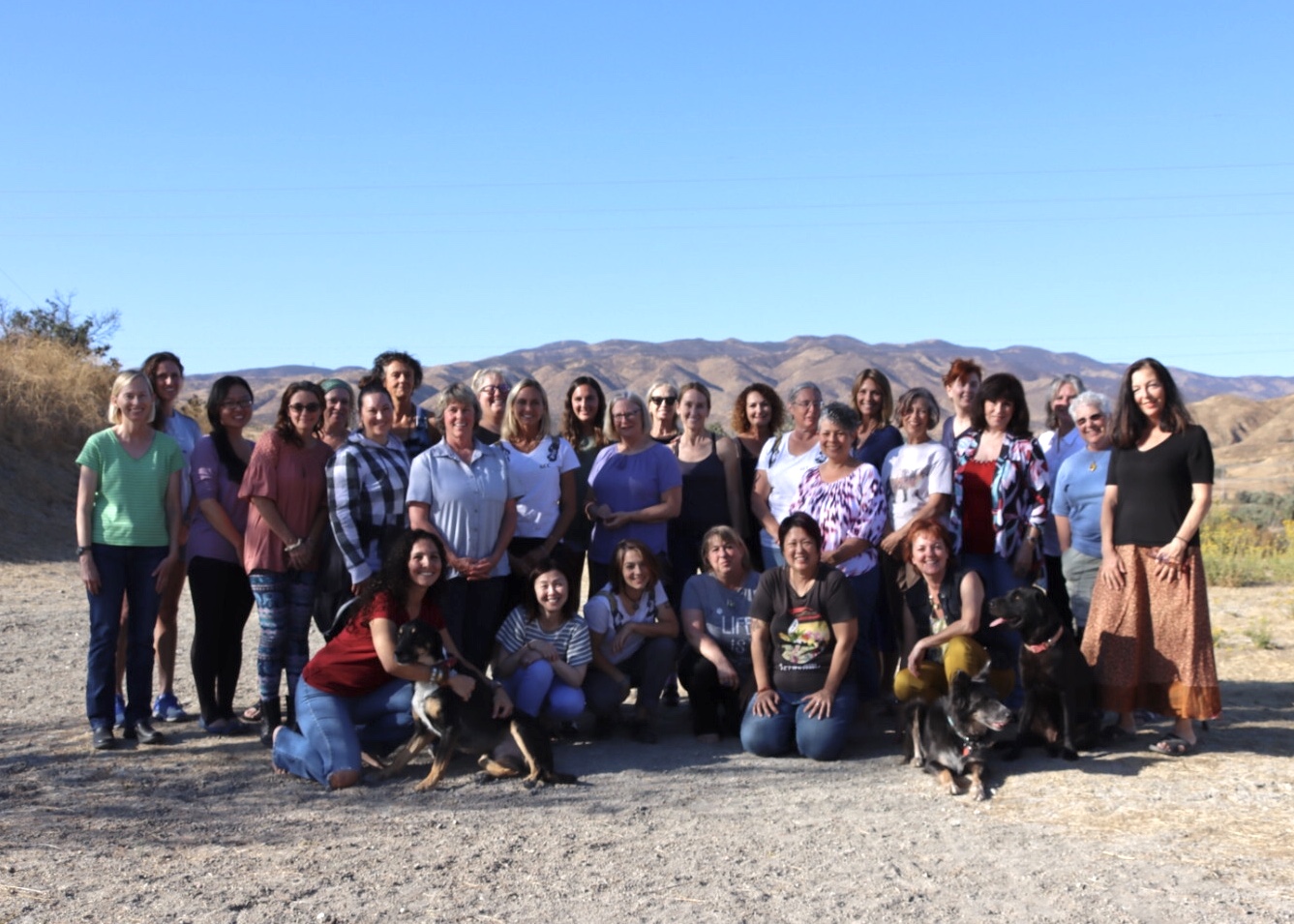 Even with the diverse backgrounds of students in every class, teachers work with each person at their own level as needed. And the comradery of like-minded individuals creates a safe space that's conducive to learning. When you put yourself in a safe environment to practice, with people who are supportive and compassionate toward your interests and journey, it inspires confidence.
The sense of community and support experienced by students is a core value at Communication With All Life University (CWALU). Plus, your fellow students will give you unique perspectives from their own backgrounds – professionals such as veterinarians, vet techs, groomers, animal massage therapists, animal trainers, rescuers and so many other animal experts give a rich dimension to the rest of the class through their input and knowledge.
My vet asked me to bring her in today, so I did. Her conclusion was very similar to yours. She feels Bella has a slipped disc between vertebrae L 2 and L 5. She also pointed out that her T 12 might be painful as well.
-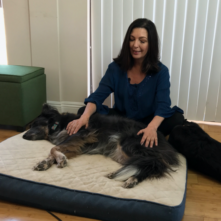 Here's what you will get:
10 live animal communication calls with on-the-spot feedback.

Hands-on practice communicating with animals, with the opportunity to verify what you're hearing in real-time.

Practical tools on how to create more harmony in your home, in your professional animal practice, or wherever you care for animals. 

The option to upgrade to one of the CWALU Professional Animal Certification programs – giving you the opportunity to continue your learning with a cohort (tribe) of your fellow classmates for an entire 1- to 2-year journey. 
Joan, thought you might like an affirmation. The osteopath saw Charlie today and without us saying anything, he said it was his right shoulder, right neck and right hind. You nailed it!
-
Are you ready to take ACTION for your animal?
THE TIME IS NOW!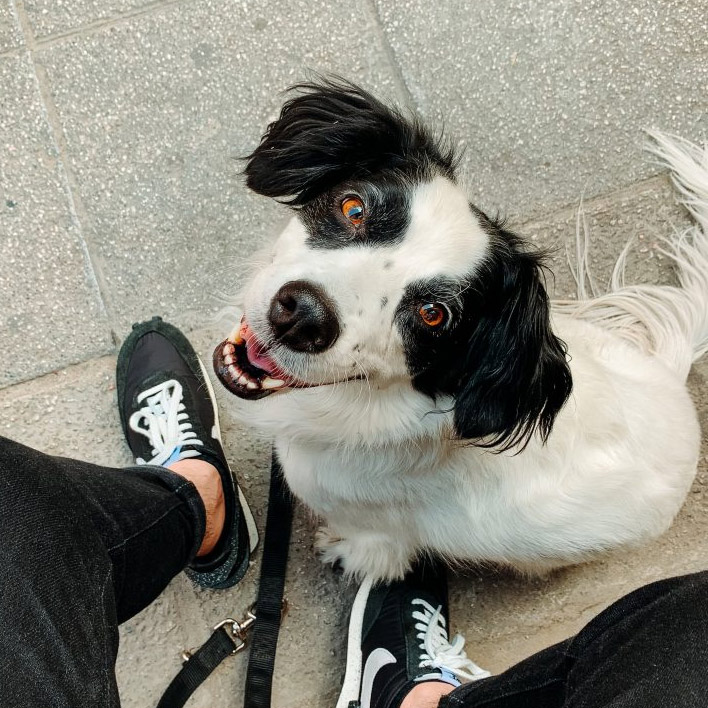 How it Works
Animals can tell us where it hurts and where the discomfort is so we can help them to better their lives quickly.
Being able to tune into an animal and understand how they are feeling often saves their lives by alleviating their discomfort. Removing discomfort will more than likely mitigate unwanted behavior.
Medical Intuition can be a powerful tool in your animal communication or energy healing practice. It includes the art of scanning either the aura, the physical body through your mind's eye (3rd eye) or feeling empathically. Ideally, you will be doing all three simultaneously.
We will start by reviewing each of these areas and create opportunities for you to understand anatomy from both a physical standpoint as well as an energetic one.
Here's a beautiful story about a dog whose life was saved through the use of medical intuition:
The Adventure Begins
You are about to embark on a journey. Although we call it a program or a course about animals, it is so much more. It's also very specifically about you. As you learn animal communication for medical intuition– whether for the very first time or as you hone your skills – this journey will help you see what you bring to the table as a human being.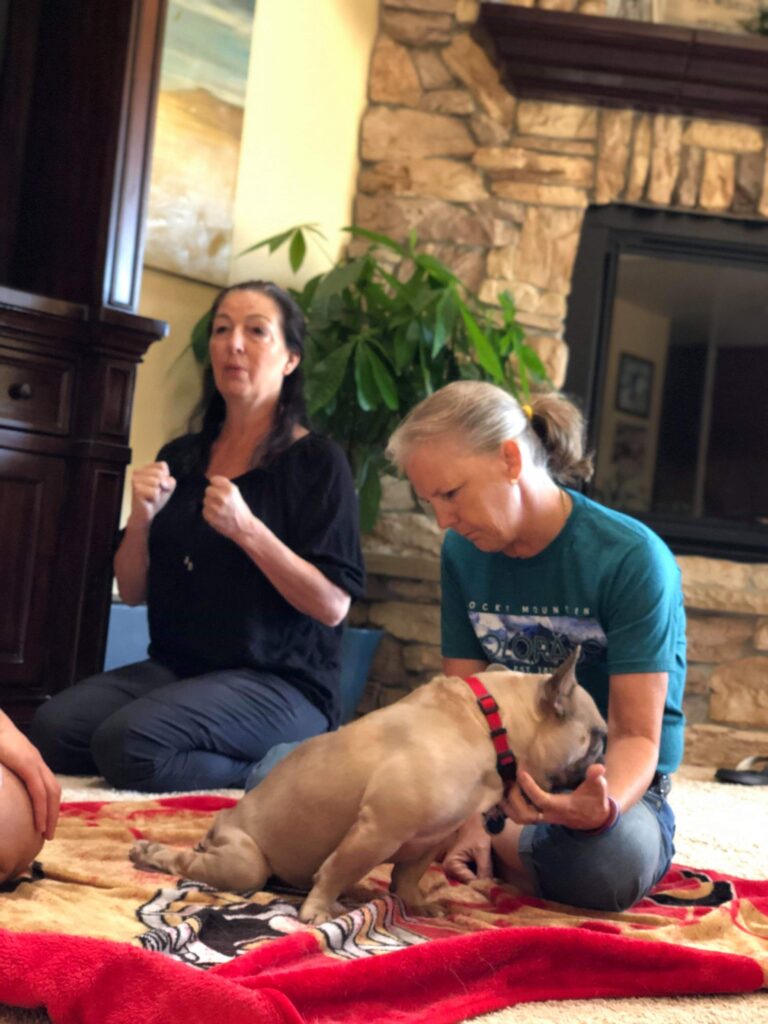 Course Syllabus
10 week live calls with immediate feedback helps the animal communicator understand what they are feeling, seeing or experiencing with regard to others. 
The first five weeks of the course is doing medical intuition scans on humans so the feedback is very specific and the student gains confidence. 
The next five weeks are spent scanning animals that have health/physical challenges.
Students discover a way to articulate their feelings in their own body so they can begin to translate it into describing conditions for animals.
The student creates their own lexicon throughout this course. 
In the online portal, you will find instructional videos and a few videos where you will see it in action as Joan works with horse clients.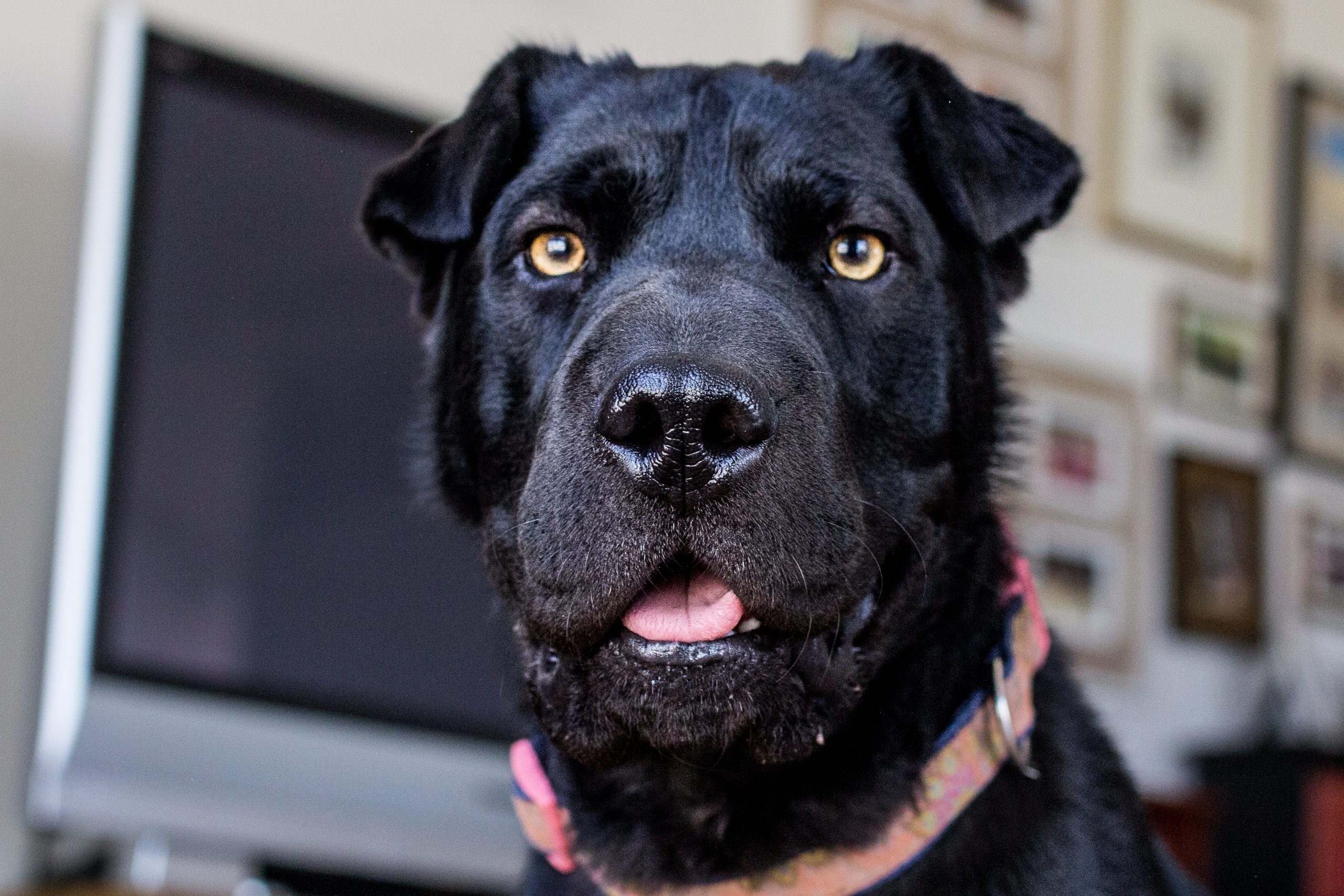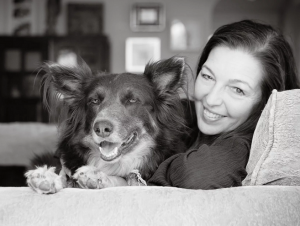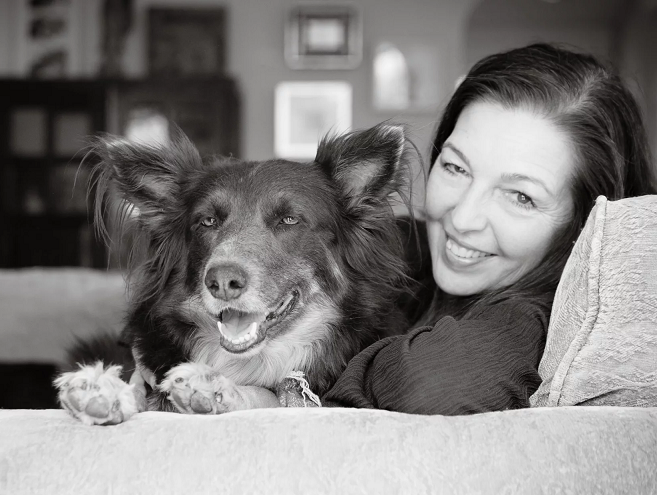 My name is Joan Ranquet
This work has saved the lives of thousands of animals using Medical intuition and now I can teach you how to do the same. In this course you will learn techniques that will guide you to witness miracles.
My name is Joan Ranquet and I've been teaching Animal Communication and Energy Healing since 1998 and practicing it for many years prior to that. More than 25 years of experience, along with a lifetime of love (and loss) have prepared me to offer this opportunity to you. One that will enrich your life and the lives of those around you (animal or human).
Here's a story of a horse still alive today because of a session a few years ago:
Are you ready to have a more connected life experience?
"I've taught thousands of people to talk to animals, all over the world,
and I can do that for you too!" – Joan Ranquet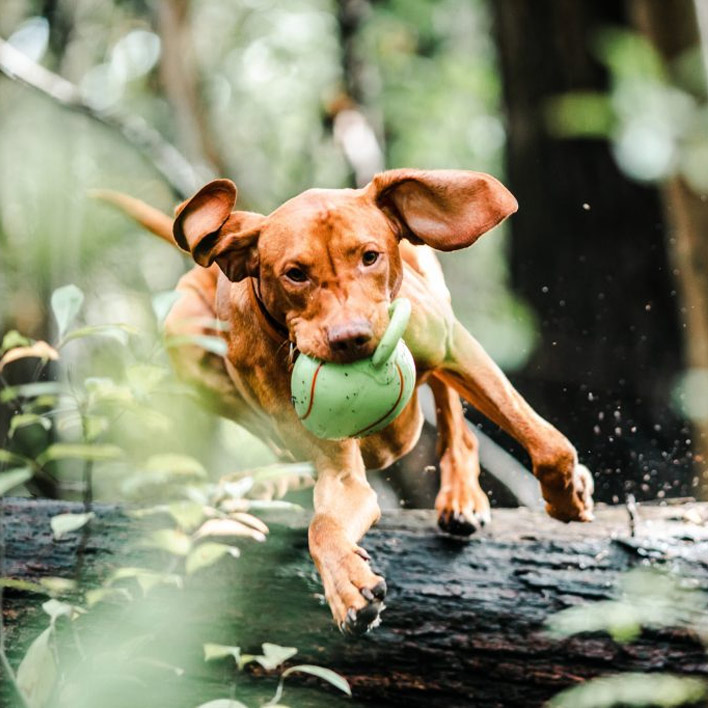 The skill set you will learn from this course alone will enable you to work in a veterinarian's office. You could help the veterinary community in the subtleties of a diagnosis. You could also assist the vet/chiropractor/massage therapist when they create the next round of treatment by explaining how the animal "feels" physically. 
Animal medical intuition when used with the "essence and favorite things" of the core personality of the animal gives us an even bigger insight into behavior. For example, an animal may mask pain, yet it comes out in aggression or frustration. That sweet dog is suddenly biting. Or that horse with a great work ethic is bucking. Or that cat who upholds all rules is peeing out of the box. Much of this can be attributed to pain or discomfort.
By understanding an animal's ailments you can help to communicate how they feel and ultimately alter the course of the animal's life.
Book a call with an Enrollment Specialist to discuss joining the class!