Animal Business Academy
$497
Animal Business Academy
Help More Animals | Create a Successful Business
Animal Entrepreneurs: Are you ready to...
Do what you love and make money?
Let me save you wasted years and dollars by showing you exactly how I did it (with advice on what not to do).
The world needs your gifts!
LAUNCH YOUR CAREER Today!
Do you know, deep down, that you can make an impact but have no idea how to run and promote your business?
If you're working with animals professionally (communicator, energy healer, bodyworker, practitioner, etc.) you know the business side is challenging. 
General business classes offer just that: General information. So where can you learn about a business so specialized? And how can you help those in need if they don't understand what you do? 
If your business isn't profitable, you're not making the kind of impact you were put on this earth to make. 
In addition to having the skills, your business needs a unique infrastructure that not only reaches customers, but educates them. It's time to create a thriving business so you can drop your day job and focus on your dream.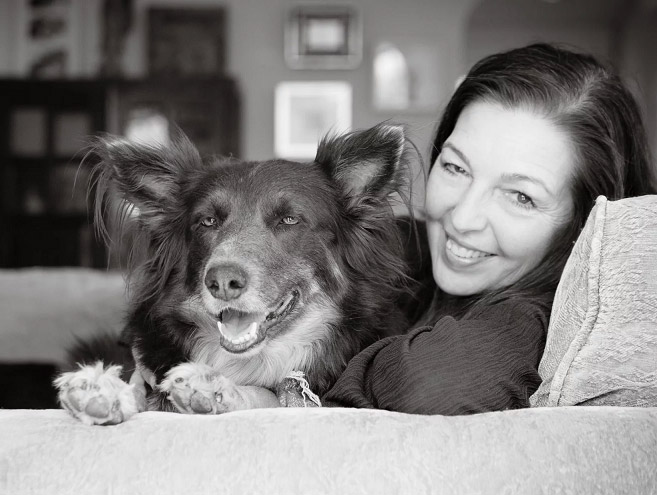 My name is Joan Ranquet and I've taught Animal Communication and Energy Healing since 1998. I've had some extraordinary experiences working with animals, like--
Teaching animal communication to chapters of the

Humane Society

Having a

news story go viral

when I telepathically located a missing Fjord

Pony

Talking to the

horses

at the

Kentucky Derby for MSNBC

Using EFT tapping for the US International

horses

Sharing my experiences through a

TEDx talk

Leading retreats for 8 years where we

swim with the dolphins 

Meditating in open air

Jeeps just a few feet away from lions

And a whole lot more…
I share not to brag, but so that you can know what's possible.
You can do this too.

 
If you're ready to take your animal business to a level that exceeds your expectations, let me show you the way.
Joan Ranquet could have been content with being one of the best and most sought-after animal communicators working today. Thank God she chose instead to teach her knowledge in the most practical of ways, allowing us all the chance to remember the interconnectedness of all life.
--Kara Udziela
Your Animal Enterprise Awaits
My step-by-step, 8-week course takes you from the conception of your vision through the various components necessary to start an impactful and thriving business. You'll learn:
How to

create a niche

in the animal business industry

The secrets of getting in front of your

dream clients

How to navigate the Wild Wild West of

social media

Creating your own

lecture/signature course
All while staying connected to your core mission.
I also hold "Ask Joan" LIVE Zoom calls. These are scheduled a few times a year where you can ask me questions directly for more personal facetime!
Joan is a fabulous teacher who imparts not only her own wisdom and experience, but skillfully draws out the wisdom and experience present in her students to deepen the learning experience for all.  With her practical, grounded approach I was quickly able to get past my doubts and lack of confidence and just jump in.  
-- Linda P. 
The Course
In each Module you'll receive a writing assignment and prerecorded expert guest calls focused on a variety of business themes like social media, branding, heart-centered marketing, blogging, etc... 
Help animals transform their health or behavioral issues while getting paid what you deserve. 
What's Included!
Marketing PDF that illustrates how I found success as an animal communicator




How to build a business from the ground up and create a support system

Audios from professionals in marketing, advertising, CPA's, etc.

Writing exercises that will leave you with a small bio, blurb, or the beginning of an autobiography

How to create a successful bio and press release

How to identify and attract your ideal client

Creating a strong mission/purpose statement that magnetizes people to you

Necessary elements for your first speech, live workshop, and/or online course
This program has plenty of exercises to help you turn your idea into a mission, and your mission into a career. With many student benefits, it's as easy as ever to pursue your dream! 
Student Benefits:
Watch on your mobile, tablet, or desktop

Gain immediate access to your bonus tapping videos

PDF worksheets

A '

go at your own pace

' curriculum 

Live calls with some of my best go-to experts who are featured in this course.  

World-class customer service

Access to my Facebook Group, monitored by myself and Communication With All Life successful graduates and faculty

EFT tapping rounds to help you clear your blocks

Content Updates and Additions

LIFETIME ACCESS to the program!
A long time ago I made a decision to go where my heart led me. While that was confusing to some, it was the most logical decision I've ever made. I can't begin to tell you what kind of rewards have followed as a result of it…
If you feel pulled in this direction, all I can say is you owe it to yourself to try.
Blessings,
Joan Ranquet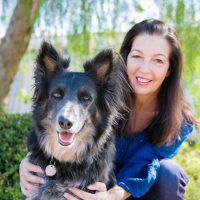 More About Joan
Animal communicator, TEDx speaker, Hay House author, educator and animal parent, Joan Ranquet leads an inspired life. It's no surprise MSN deemed her as one of the "Top 25 People Who Do What They Love." Joan is the author of Energy Healing for Animals (Sounds True), and Communication with all Life (Hay House) and is an active contributor to Dharma of Dogs (Sounds True). Deemed "Celebrity Animal Communicator" in an AMC Channel documentary, Joan has been featured in dozens of media including The Hollywood Reporter, The Today Show, Good Morning America, and Animal Planet to name a few.