Animal Mastery Fundamentals
$2297
World-renowned Animal Communicator, Joan Ranquet presents…
Animal Mastery Fundamentals
DIGITAL ONLY
Gain Expert Training | Find Your Niche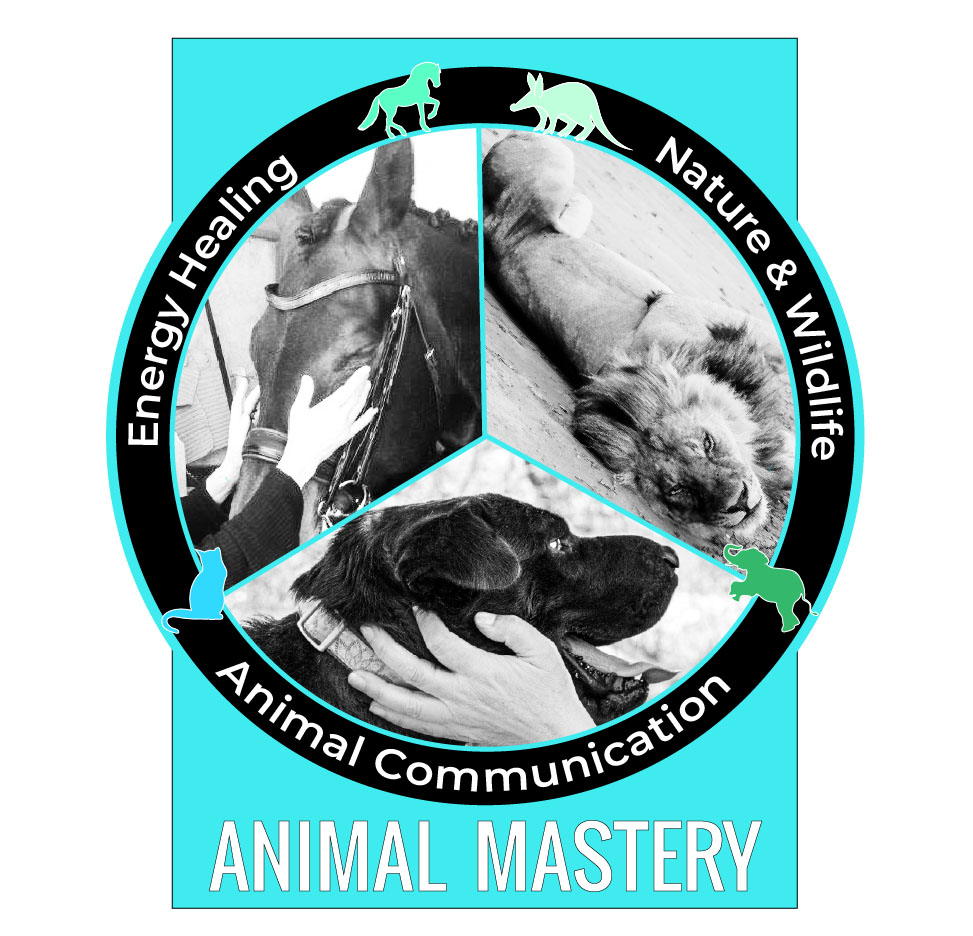 An Animal Communication and Energy Healing Program
Written, Audio & Video Training
Self-paced course + Lifetime Access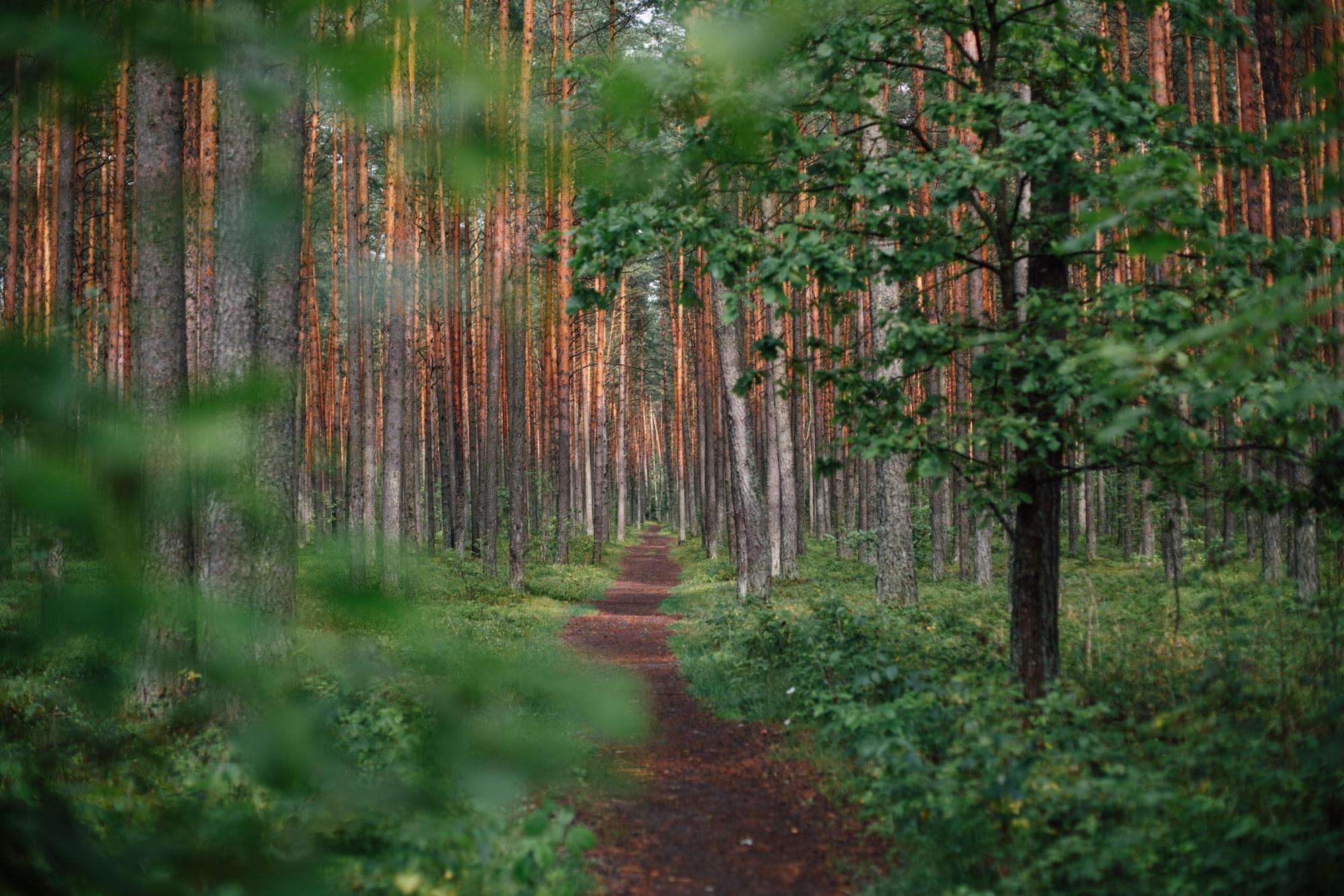 "I am deeply grateful to Joan as a mentor. She is a planetary visionary with a keen ability to foster transformation at an individual level."
-Angela Brightwell
A love like no other
As an animal lover, you know there is no bond greater than that of a human and an animal. You see those big eyes staring up at you and you just know…
This is my soulmate.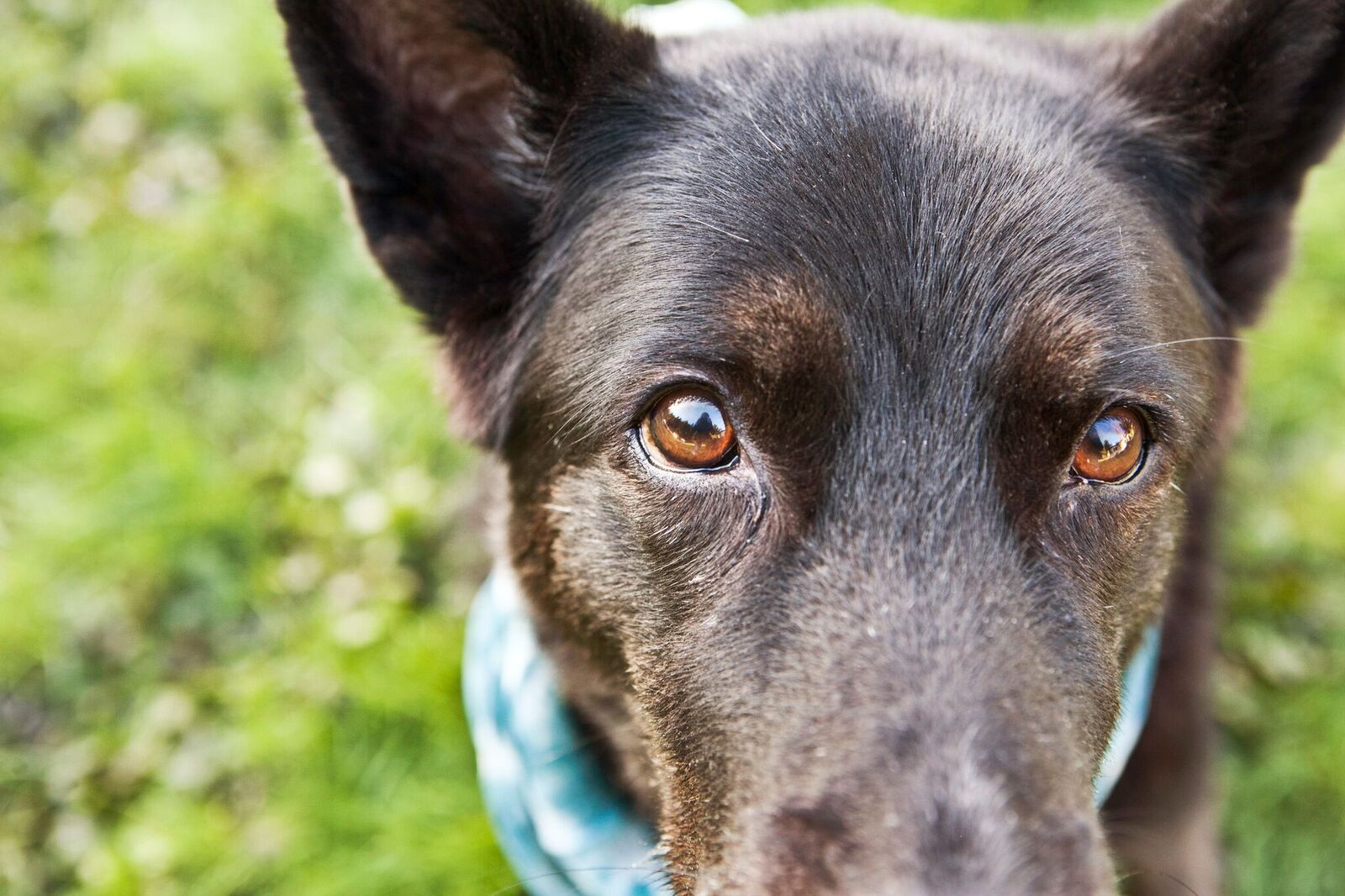 So many animals are hurting and you want to help them, but how? Maybe you've taken a class here and there with things like animal communication or energy work but you're left wondering…
Now what?
You feel that tug at your heart to go deeper and the possibilities are exhilarating! But it's also overwhelming, with thoughts like--
"Where and how do I start?"
"What teacher can I trust?"
"Can I really master Animal Communication and Energy Healing?"
"What direction is right for me?"
"What do I do with these skills when I get them?"
The wrong choices could waste years of your life and income. No wonder people either do nothing or frantically run in circles that lead to nowhere.
Get Off that Hamster Wheel!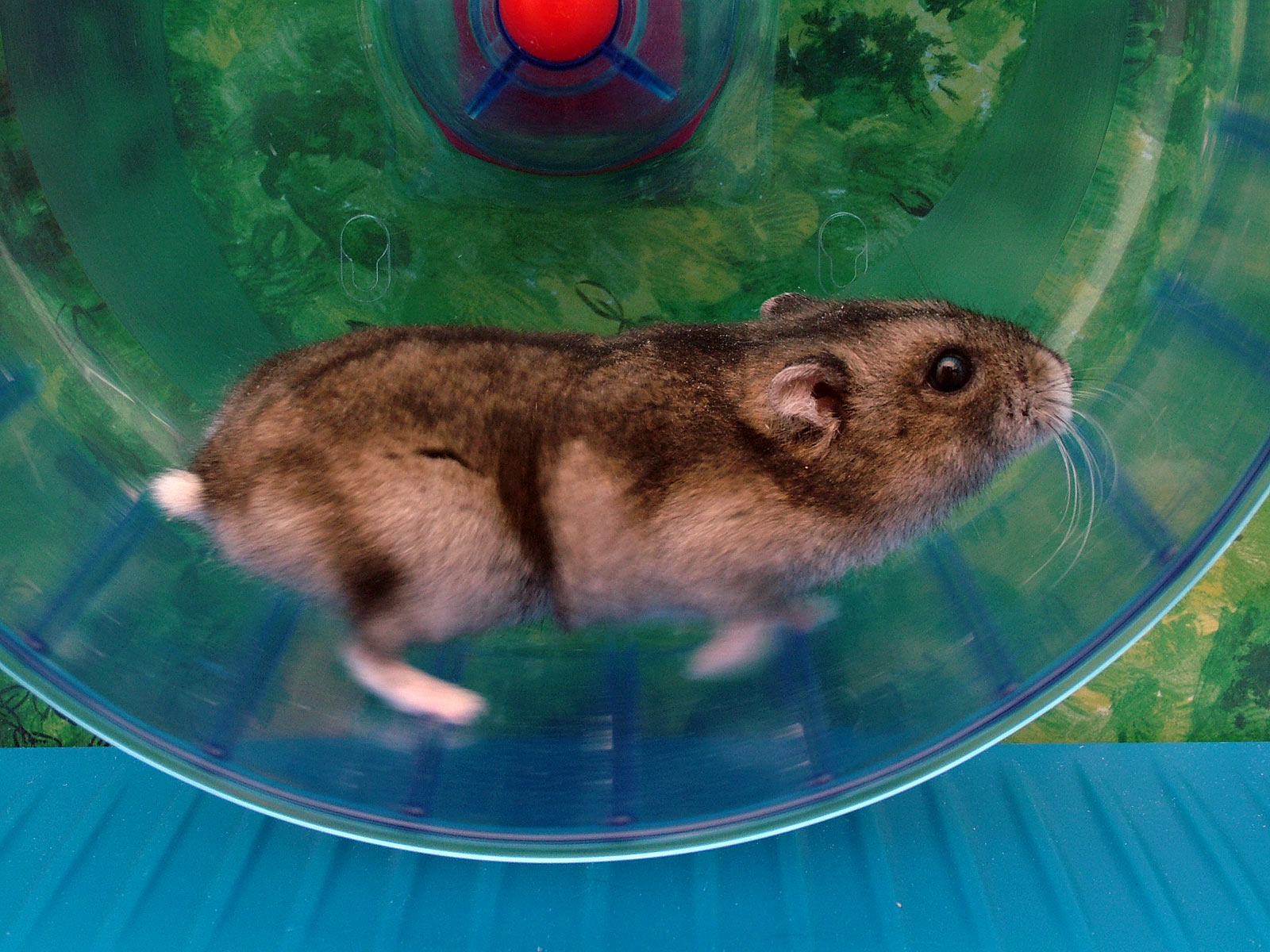 What if you had all the answers? What if you had--
A clear strategy for your education.
The best training in the world
One-on-one access to a world-renowned Animal Communicator in a private Facebook Group
An open-minded, supportive community on Facebook
An opportunity to heal yourself
Tools to create harmony in your household (that can then be applied with future clients)
What if you could truly learn Animal Mastery Fundamentals and help countless souls?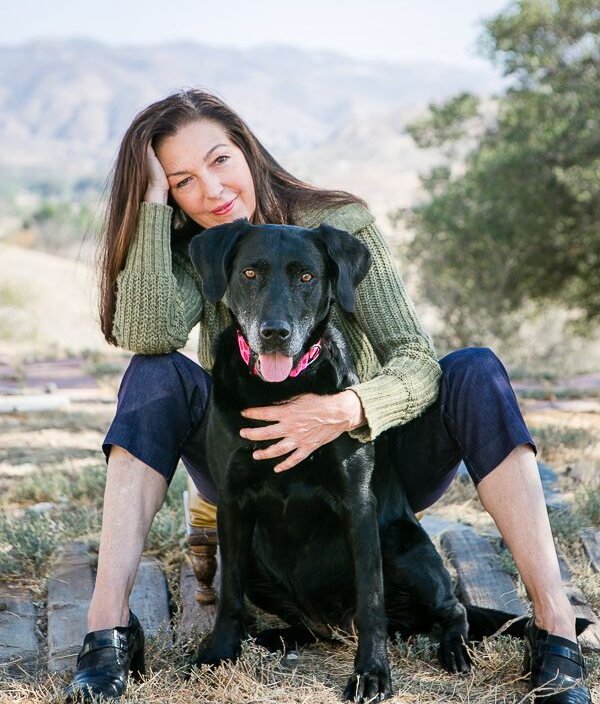 I've been teaching Animal Communication and Energy Healing since 1998. My life's work has prepared me to offer this unprecedented opportunity, one that will forever enrich your life and the lives of those around you (animal or human).
I've taken my decades of experiences, lessons, expertise, training, and feedback from working with thousands upon thousands of animals and am now offering it to you.
And I'm not holding back...
Welcome to
Animal Mastery Fundamentals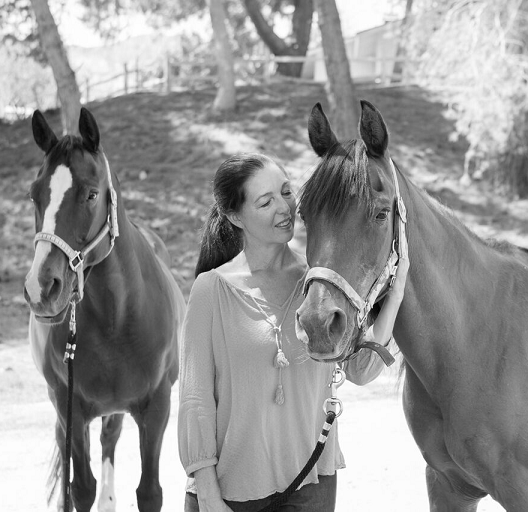 This Animal Communicator Mastery Fundamentals Digital Program is a dive into both Animal Communication and Energy Healing for Animals.
Learn practical skills to help you navigate the beautiful and complex world of energy work and discover your niche in working with animals. You will also continue your personal journey of healing and wellness as you learn to open up to All Life.
With 13 modules of transformation, you'll learn the various facets of animal communication and energy healing through--
Video, audio and written content
Pre-recorded expert guest speakers
Animal Mastery Fundamentals also INCLUDES these stand-alone courses:
Animal Communication Fundamentals $497 value
Energy Healing Fundamentals $497 value
Animal Chakras $197 value
Talk to the Animals $197 value
EFT for You and Your Animals $197 value
Energy Healing for Animals with Scalar Wave $197 value

Lost Animals $397 value
Intro to Death and Dying $397 value
Animal Education Talks $397 value
Healing in Sanctuaries, Zoos, & Rehab Centers $27 value
Intro to Animal Medical Intuition $27 value

Intro to Nutrition $27 value
Origin of Inspiration $27 value
Nature Connection $27 value
Passport to Wildlife $27 value
BONUS: Animal Advocacy
Individually, this investment would cost over $3,135!
But when you go all in and purchase Animal Mastery, you'll receive
all of the above

for only…
The Offer
$2,297
Nearly 30% off!
Your experience also includes:
Lifetime Access to online materials (with UPDATES)!
Access to a Private Facebook Group with Joan's Digital Course Students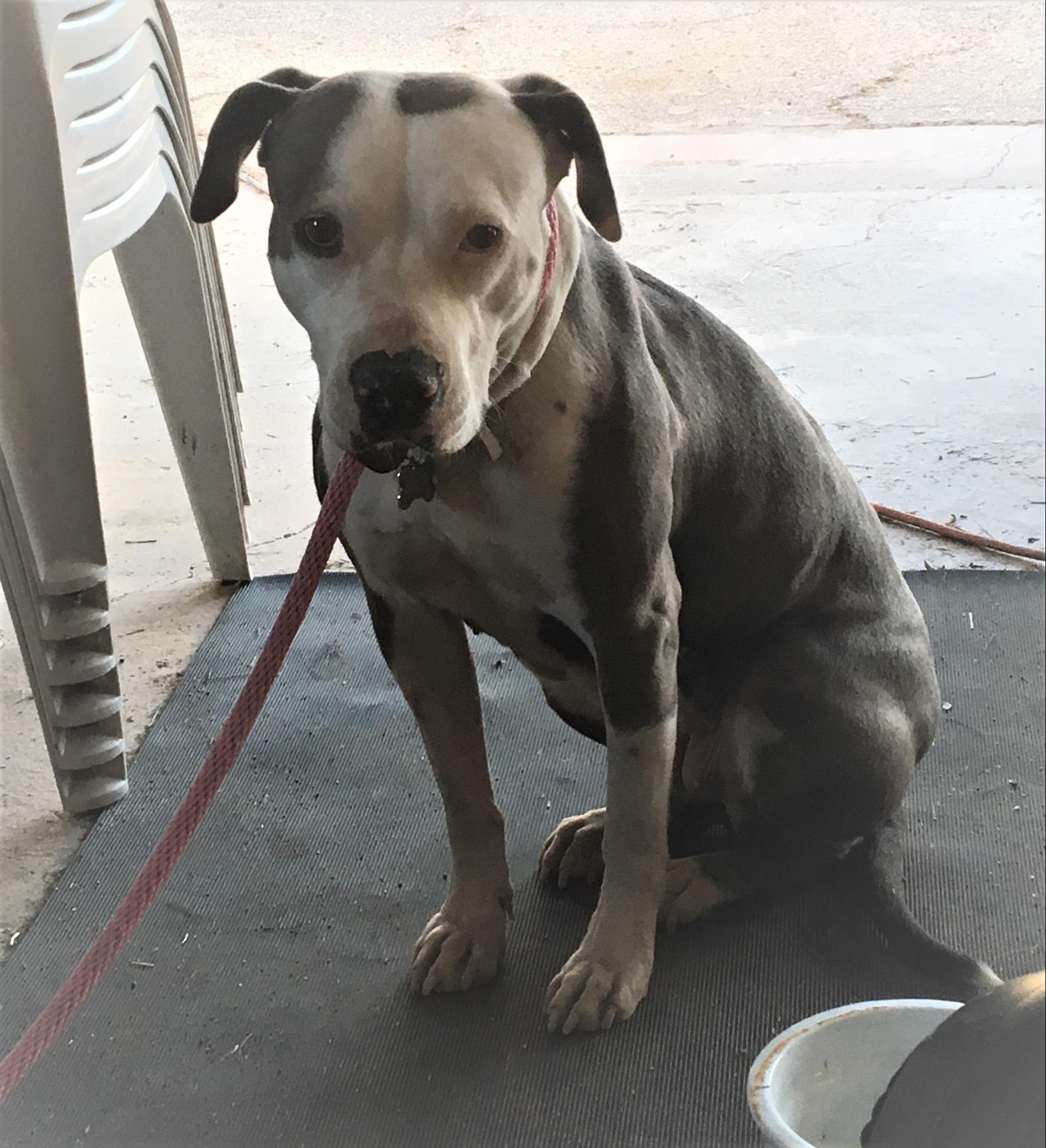 The world needs more Animal Communicators, Healers,
and Advocates.
Are you going to be one of them?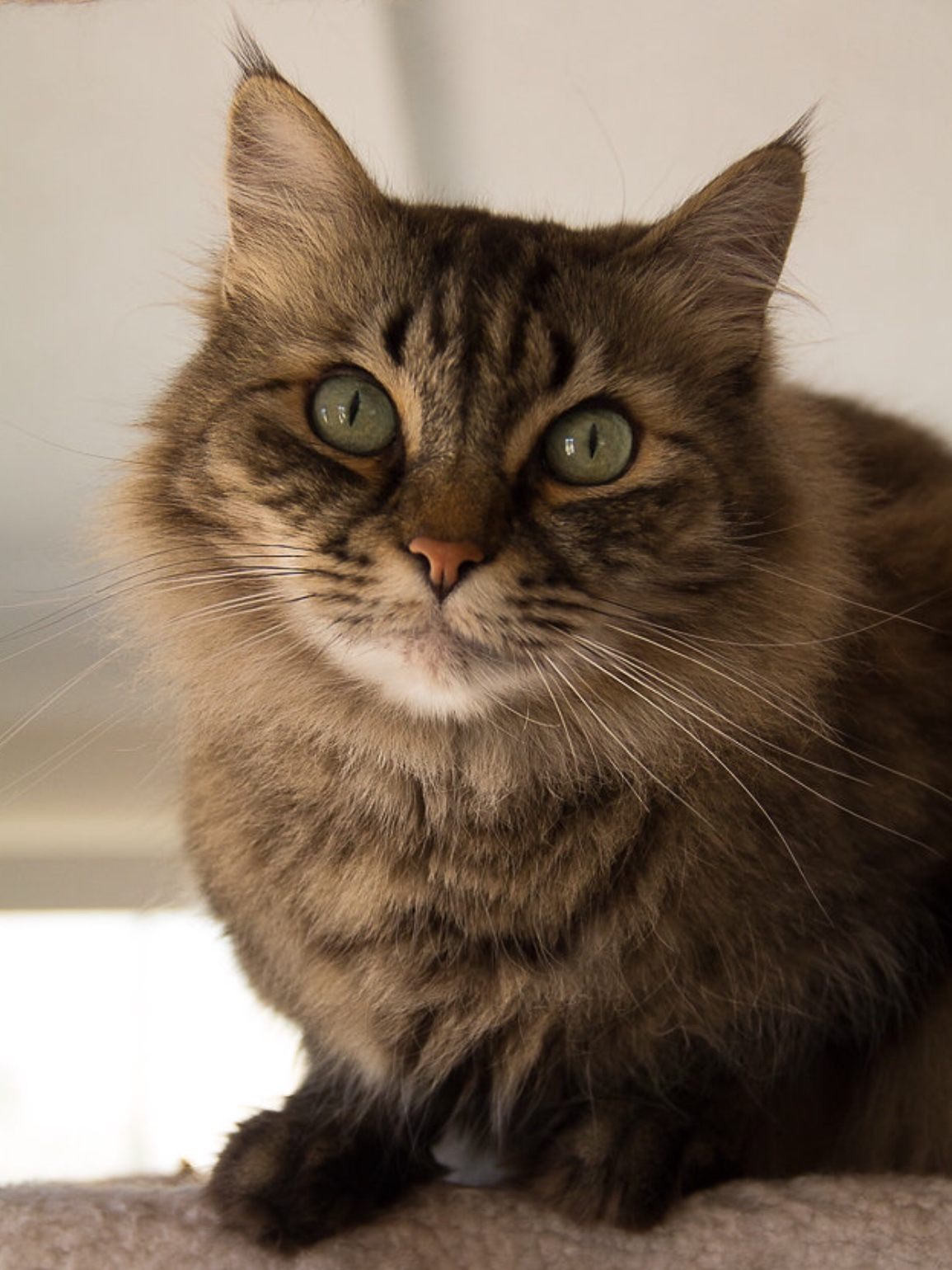 "Joan is a fabulous teacher who imparts not only her own wisdom and experience, but skillfully draws out the wisdom and experience present in her students to deepen the learning experience for all. With her practical, grounded approach I was quickly able to get past my doubts and lack of confidence and just jump in."
-Linda P., Student
How it Works
The 3 Elements of Animal Mastery
The Animal Mastery Program is designed to give you the tools for communication, healing, and connection. The foundation of this program is Animal Communication.
The art of telepathic connection (through pictures, words, and feeling) fuels the entire journey - whether you're communicating with animals, healing, connecting with wildlife, or communing in nature.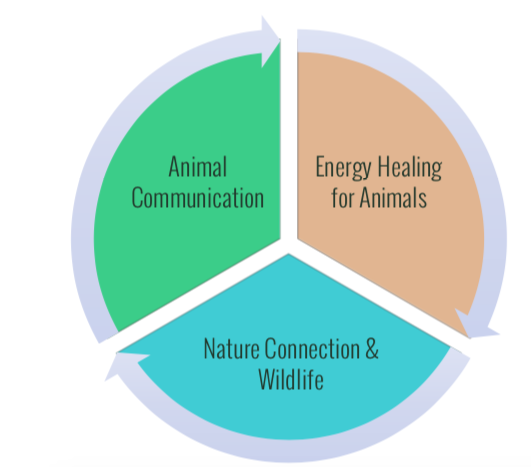 This program is designed to bring these three elements together. Combined, they give you the skill set to guide others to wholeness, balance, and harmony. 
13 Modules of Transformation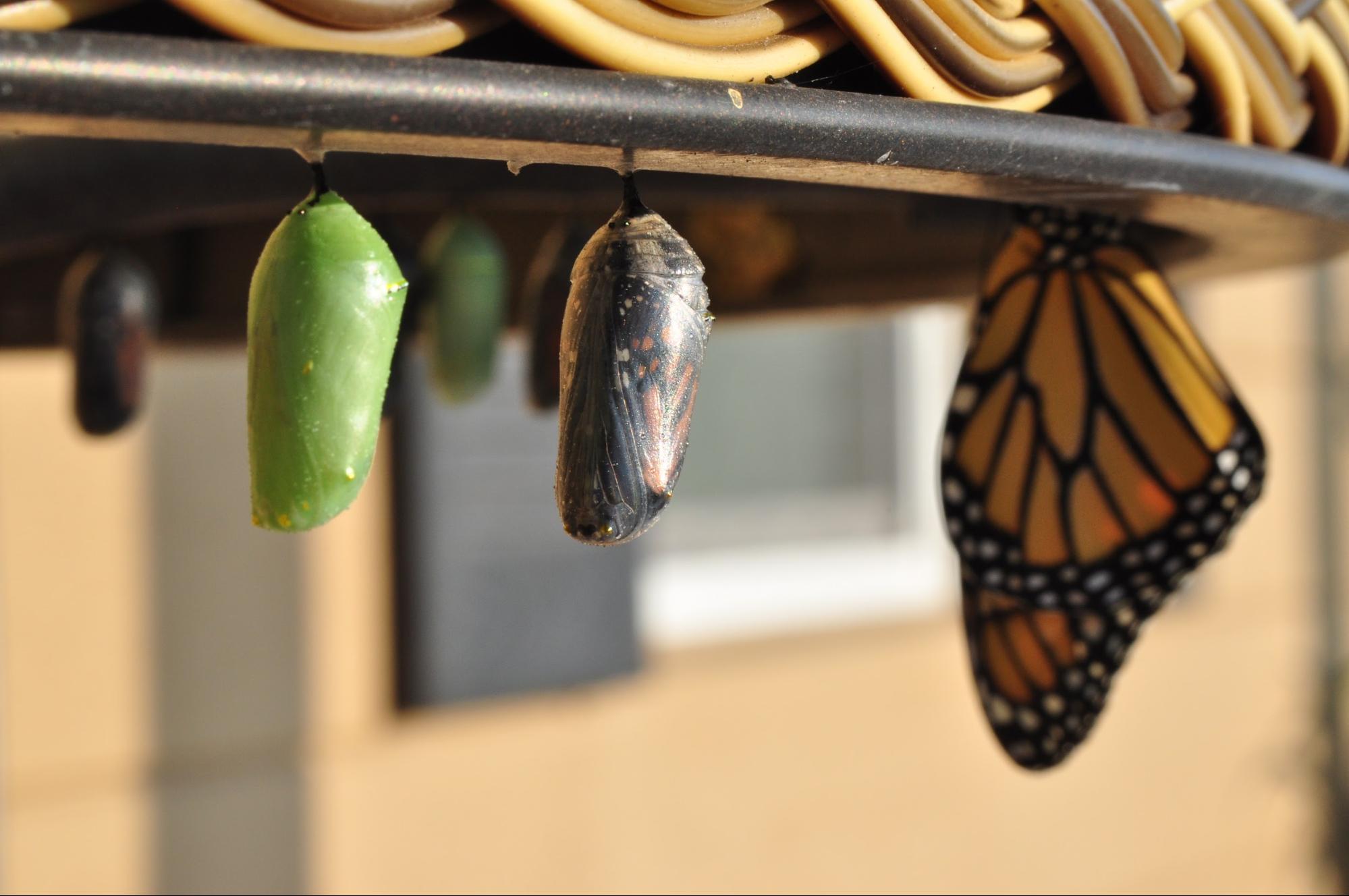 This intensive is packed with 13 modules that guide you from a beginner to an expert level, with written, audio and video content for each.
Your modules are:
Module 1: Animal Communication Fundamentals
The Animal Communication module takes you from a beginner to an advanced level in three short months. You'll learn the fundamentals of telepathy, how to create harmony in your home, and how to communicate with all animals.
Module 2: Intro to Animal Medical Intuition
This module strengthens the skills needed to scan the physical and energetic bodies of animals. Through this process you'll also discover how to best help animals come into a place of health and wholeness.
Module 3: Practical Animal Education
This informative module dives into a wide range of topics like animal breeds, training, healing, and the competitive disciplines of animal healing. Topics range from homeopathic vets, to healing with crystals.
Module 4: Animals in Transition: Death, Dying and Beyond
Here, you'll learn how to be a midwife for the state of grace between worlds. You'll hone your communication skills with lost animals and animals in the various stages of crossing over.
Module 5: Lost Animals
This module takes a practical and telepathic approach to lost animals. Learn to heighten your ability with the technique, "see, sense, and assist." You'll also discover how to support animal parents who are in a state of panic due to their lost animal.
Module 6: Intro to Nutrition
This module reviews everything from food to herbs to vitamins and helps explain the energetic component that nutrition plays in an animal's life. An important module that can be applied for animals and humans.
Module 7: Communication and Healing in Centers
For animals seeking refuge in sanctuaries like conservation centers, rehab facilities, zoos, rescues, shelters, etc. - this skillset is aimed to make life more pleasant and meaningful for them. And by learning how to communicate with them, you'll understand what their deepest needs are.
Module 8: Chakras
This short module explores all 8 chakras, their meanings and how these relate to Energy Healing for Animals!
Module 9: Energy Healing for Animals Fundamentals
This intensive, three-month module immerses you into the electromagnetic field study for humans and animals. We dive into Morphic Resonance (Swarm Theory), Chakra Systems, EFT, Scalar Wave techniques and more.
Module 10: Origin of Inspiration
This module reviews how everything from prayers to crystals can enhance your healing potential. You'll learn how to utilize everyday tools to build a more spiritually grounded foundation.
Module 11: Nature Connection
Developing a connection to the natural world is essential for energy healers and animal communicators. Nature is an amazing place to relax, heal, and grow on your own journey. Through exercises, talks, and an exploration of giving back, you'll deepen your connection to the earth, sea, and all life.
Module 12: Your Passport to Wildlife
Explore wildlife through the lens of natural history and experiential education. This module teaches you the difference between communicating with wildlife vs. domestic animals. You'll also learn key exercises that increase your chances of communing with animals in the wild.
Module 13: Animal Advocacy
This module explores the inspiring work that animal advocates are doing in the world. You'll learn how to manage your energy and focus so you can make sound decisions for the good of all animals.
"Joan demystifies animal communication, using her powerful natural teaching abilities to show people that it is a skill that can be honed, not a gift bestowed on just a few. The CWALU is a powerful and challenging program that leaves one fully prepared for a life spent connecting animals with their humans."
-Kara Udziela, Student
Join me today for the journey of a lifetime!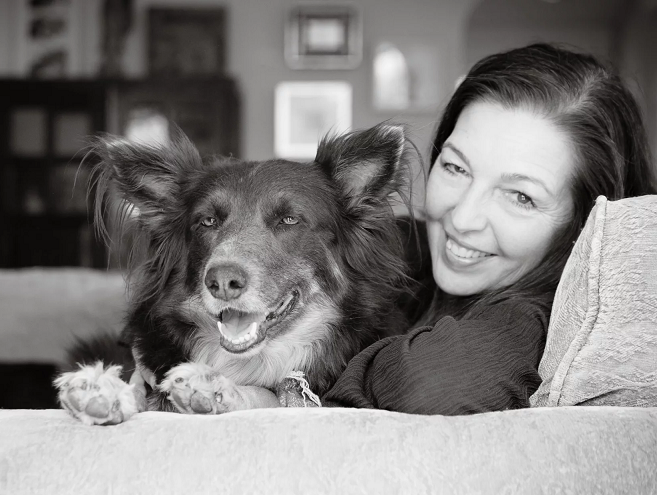 I have a busy schedule. Do I have to take this course all at once or can I learn at my own pace?
The Animal Mastery Digital Course is self-paced – work on it as much or as little as you like! You have lifetime access, so keep that in mind.
What if I want to revisit the lesson? How many times can I watch it?
When you purchase Animal Mastery, you receive LIFETIME ACCESS! This includes any updates to the modules so you'll always have the most up-to-date information.
Is there homework?
Yes. You'll have quite a bit of homework, for several reasons:
#1: Repetition and experience. This helps you turn these tools into solid and consistent skills. Practice makes perfect!
#2: Create a track record. You'll work with your fellow students (via phone/zoom) to hone your skills in a safe setting.
#3: Create community. The more we work together and form these connections, the more invested we each become in one another's success. It's also a lot more fun!
Are there payment plans available?
Yes, we have payment plans available. To inquire or learn more, email us at info@joanranquet.com with "Animal Mastery Fundamentals Payment Plan Inquiry" in the subject line.