Energy Healing for Animals w/ Scalar Wave
$197
World-renowned Animal Communicator, Joan Ranquet, presents…
Energy Healing for Animals with Scalar Wave
A digital course with LIFETIME ACCESS and updates! 
Only $197
The Scalar Wave Technique
Human beings are made up of energy. Surrounding our body is a field of electromagnetic energy known as the Auric Field. When a disease enters the body or a mood has engulfed you, this is not the beginning - it started long ago as a disruption in this field. 
The good news is…
A standing wave of energy (which is Scalar) is more powerful than a disrupted auric field. 
And this is a learnable technique to ground yourself and create a scalar wave of energy to bring within. This promotes healing from the inside out at the cellular level.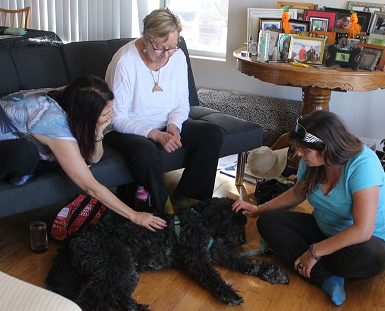 Learn my go-to healing technique for over 22 years!
Create healing at a

cellular

level.

Mitigate behavioral challenges and physical illness.

Understand the chakra system of both humans and animals.

Communicate with animals. 

And more!
Animal lovers like yourself know... 
There's more to your animal's wellbeing than grooming and toys. They have challenges and fight or flight tendencies you don't understand. If you can help them get into their parasympathetic nervous system (or out of fight & flight and into a receptive state), the healing can begin. All healing or behavior changes begin with a state of relaxation. Scalar Wave does this and more!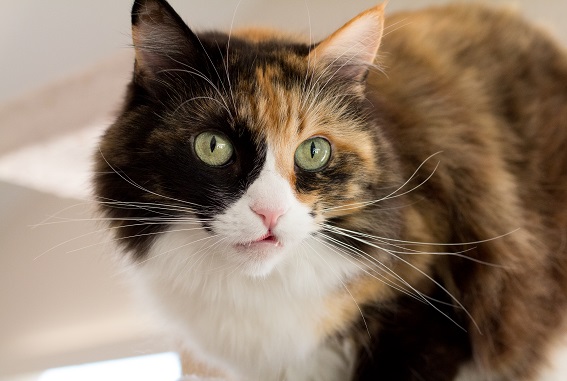 You want what's best for them, but sometimes it feels like you're out of options. So…
What do you do when all the conventional stuff isn't working?
What if you could:
Treat your animal from the

inside out

?  

Create Relaxation

at a deep level, so that...

You Create ultimate healing

for them at a

cellular level

? 
How would life be different for your animal? How would life be different for you?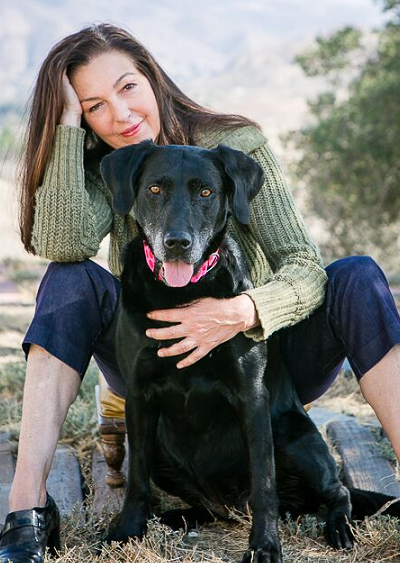 My name is Joan Ranquet.
And I've taught animal communication since 1998. Through decades of education and a lifetime of experience, I've mastered the ability to communicate with animals and have traveled the world teaching and utilizing energy healing techniques. 
And the Scalar Wave technique has been my go-to healing technique for the past 22 years!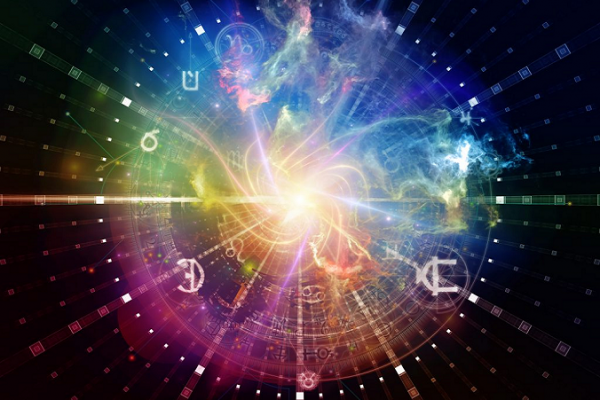 Scalar Wave is a check-in tool, a powerful meditation and a healing technique all in one!
And simply put, it helps you create an internal energy that radiates out, not only protecting you, but influencing your world!
"Scalar wave is an amazing technique, it's easy to execute and so powerful. I use it a lot on sick and hurt animals. And sometimes for behavior issues as it seems to have a calming effect. I also use it on myself and have found that it has plenty of benefits. Joan is an amazing teacher who not only teaches techniques but helps her students connect with their power."
-Marie-Christine
The Digital Course 
Now you can learn at your own pace with my digital course! 
The technique is broken into 3 parts:
1. Run energy through your body

2. Clear the chakras

3. Bring in scalar wave energy
Enjoy 6 major lessons full of video, audio, and PDF content to guide you along.

You'll learn: 
the

electromagnetic field

of humans and animals, 

what happens when they merge (

morphic resonance

or swarm theory)

chakra system

basics for both humans and animals, 

how to

clear the electromagnetic field

by running energy 

how to

clear the chakras 

how to bring in a

scalar wave

psychic surgery

how to

communicate with animals

and more! 
The Offer
The value of this level of education and depth would normally cost between $1,997 & $2,997. But today, I'm offering you everything above for one simple payment of --
Only $197
BONUS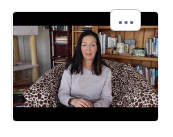 This is already an incredible value, but why stop there? 
When you purchase this course, you'll also receive my: 
Emotional Freedom Technique (EFT) Tapping Video
"Tap" into this high-frequency, zero-point energy field and bring your healing work to a whole new level.
A $47 value - yours FREE!
And ADDITIONAL BONUS! You will receive – for FREE – a digital copy of my book Energy Healing for Animals with your purchase today. Learn step-by-step how to enhance the health, longevity, and quality of life for the animals you love.
(**For U.S. Residents ONLY** – Please email assist@joanranquet.com with your proof of purchase.)
"Scalar Wave is part of how I walk through the world these days. The awareness of our cellular perfection, and perfectly ordered bodies brings me peace, joy, and healing. Learning all of this in Joan's classes is both fascinating and fun! And being able to bring this to the beings in our lives makes the planet a better place." 
-Jodi Short
How it works 
As soon as you purchase, you'll receive an email with INSTANT ACCESS to your course login details. You're then free to begin the course and work at your own pace. You'll find your EFT bonus inside the course as well.
You won't find this level of education at this price anywhere else. Sign up today >>> and experience increased awareness of you and your animal companion's frequency, so you can make the right adjustments on their behalf.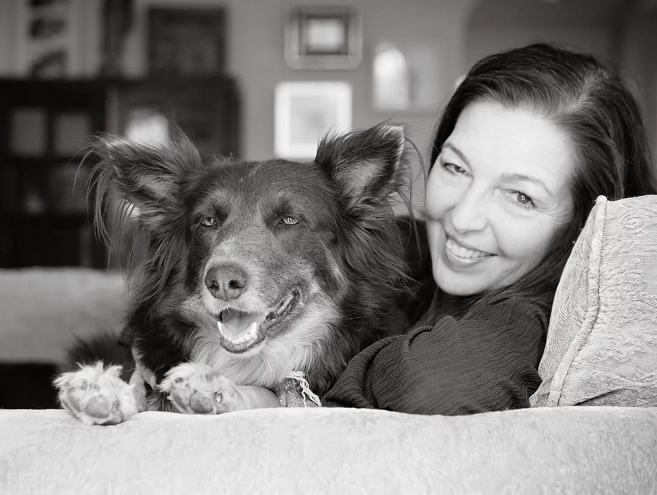 More About Joan
Animal communicator, TEDx speaker, Hay House author, educator and animal parent, Joan Ranquet leads an inspired life. It's no surprise MSN deemed her as one of the "Top 25 People Who Do What They Love."