Schedule your Animal Communication Reading BOOK NOW
Joan will do a private reading for you and your animals as long as you are in the Los Angeles area or location that Joan frequently travels to. (You can also arrange for Joan to come to your area.)
Are you trying to figure out what is going on with your animal companion? Has something shifted at home and you can't tell what? Or do you just want to check in with your best friend? Or do you just want to check in with your best friend? If you are having a meltdown between your animal companions, Joan loves to come and "pow-wow" with everyone to create peace.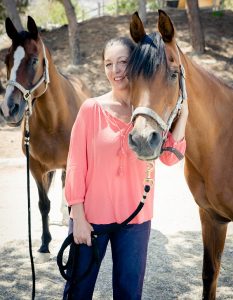 Animal communication can have the effect of the animal feeling like they got their life story off their chest and can modify their behavior as a result.   During these sessions Animal Communicator Joan Ranquet will help you to understand things as your horse does, ultimately helping you to reframe the picture of the situation and make different choices as well!
Joan can find out straight from the horse's mouth what is going on mentally, emotionally via telepathy and then she scans the horse to find out any aches or pains.  The horse's love to tell Joan their input on the rider!  It is always great to involve the trainer and be prepared with questions that we can ask your horse.  (She also talks to all animals if the barn doesn't permit it and you need a session with an animal at home, please bring a picture.)
In many cases, an Animal Communication session isn't the only magic pill to transform the household or barn to harmony…..it starts with the caregiver(s).  It may also include more training, veterinary care or body/energy work.  During a session, Joan guides people to take a step back, understand that perhaps the problem is a people perception problem.  A lot of tools for this sort of household makeover are described in her book "Communication With All Life, Revelations of an Animal Communicator".