TEDx Wilmington Women, Animals in Transition, Crossing the Rainbow Bridge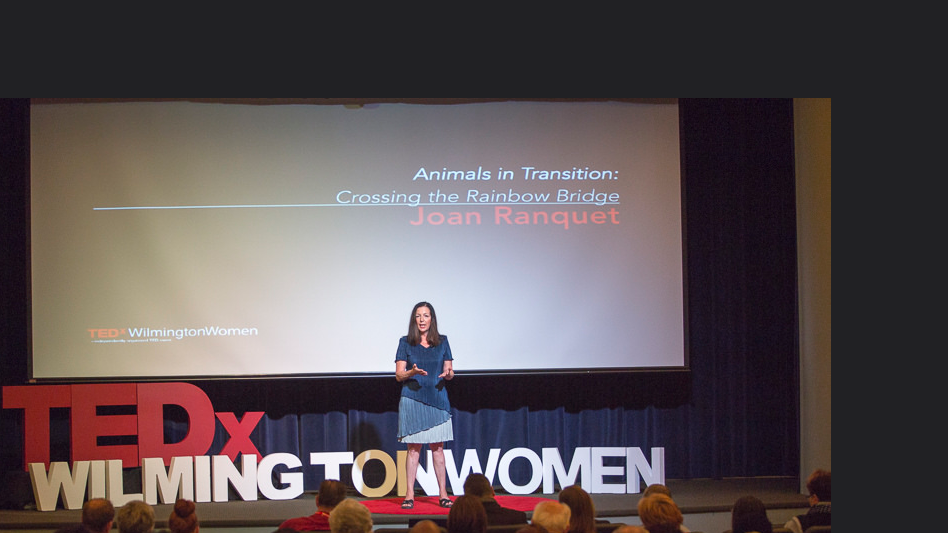 It's hard to believe that just a week ago I️ was in Wilmington, doing a TEDx talk.  It was by far one of the more challenging things I've done. On the one hand I️ thought, oh, I'll just go do this thing I've wanted to do.  And then there was the reality!!!!  
It was like an agility course with many big jumps, small hurdles, and turns in weird places! Since I've always thought I️ was half Border Collie, I️ went for it!
First there was the arduous application process, then the continued screening process and all of this is just to get in.  Then there was the writing, but wait, there's a different theme altogether…..so, all new talk to be written.  Then there was the memorizing, the staging and the execution of the talk.  It was a 10 month adventure.  And, I️ will say, the other TEDx talks, the people I️ met, the inspiration from the archetypal TED stage created quite a journey that I'm so proud to have shared with the other TEDx Wilmington Women adventurers!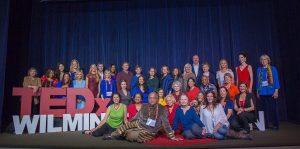 Photos by Allesandra Nicole www.alessandranicole.com