Do our animals reincarnate or do we magnetically call in the same archetypal being?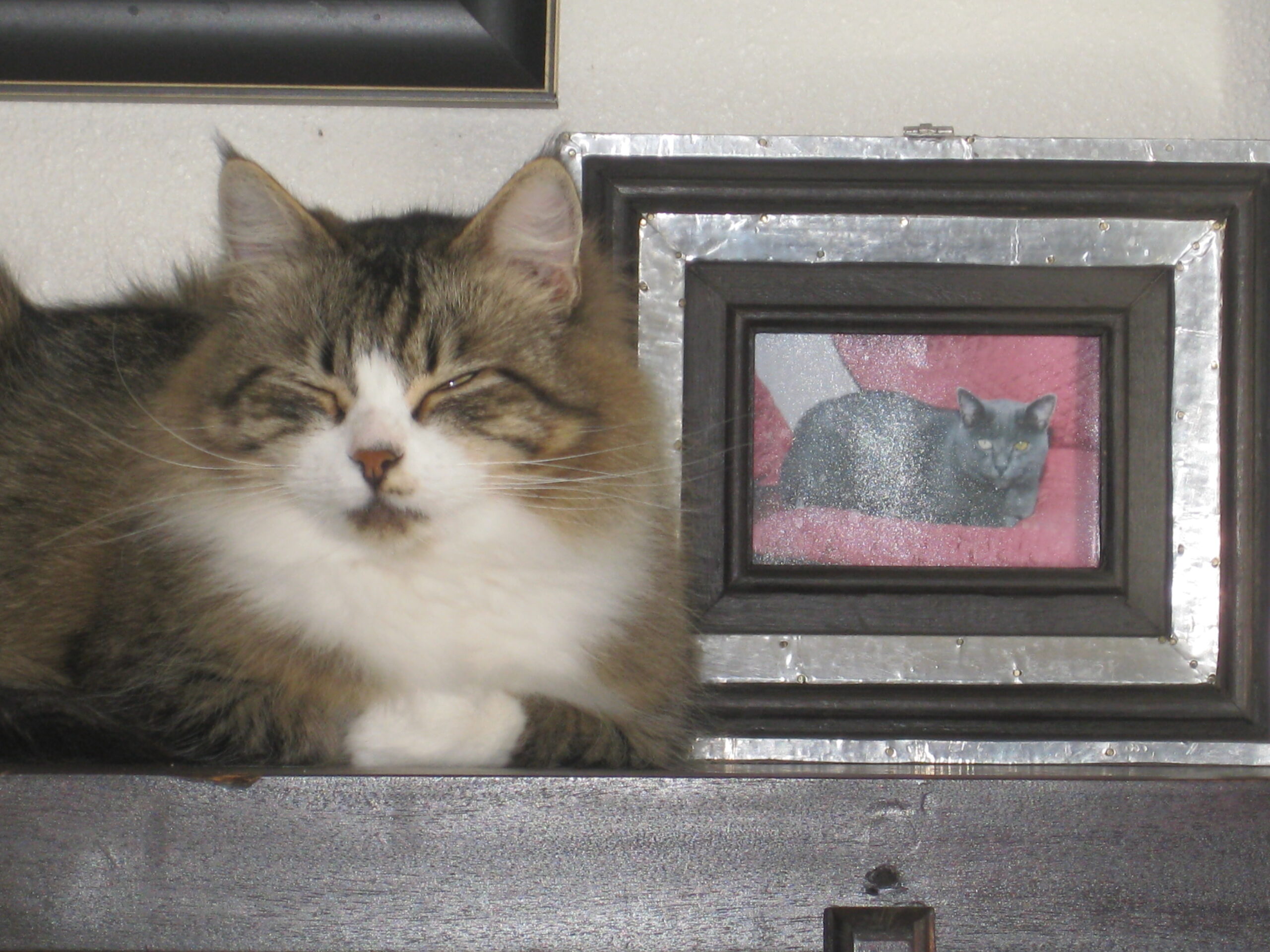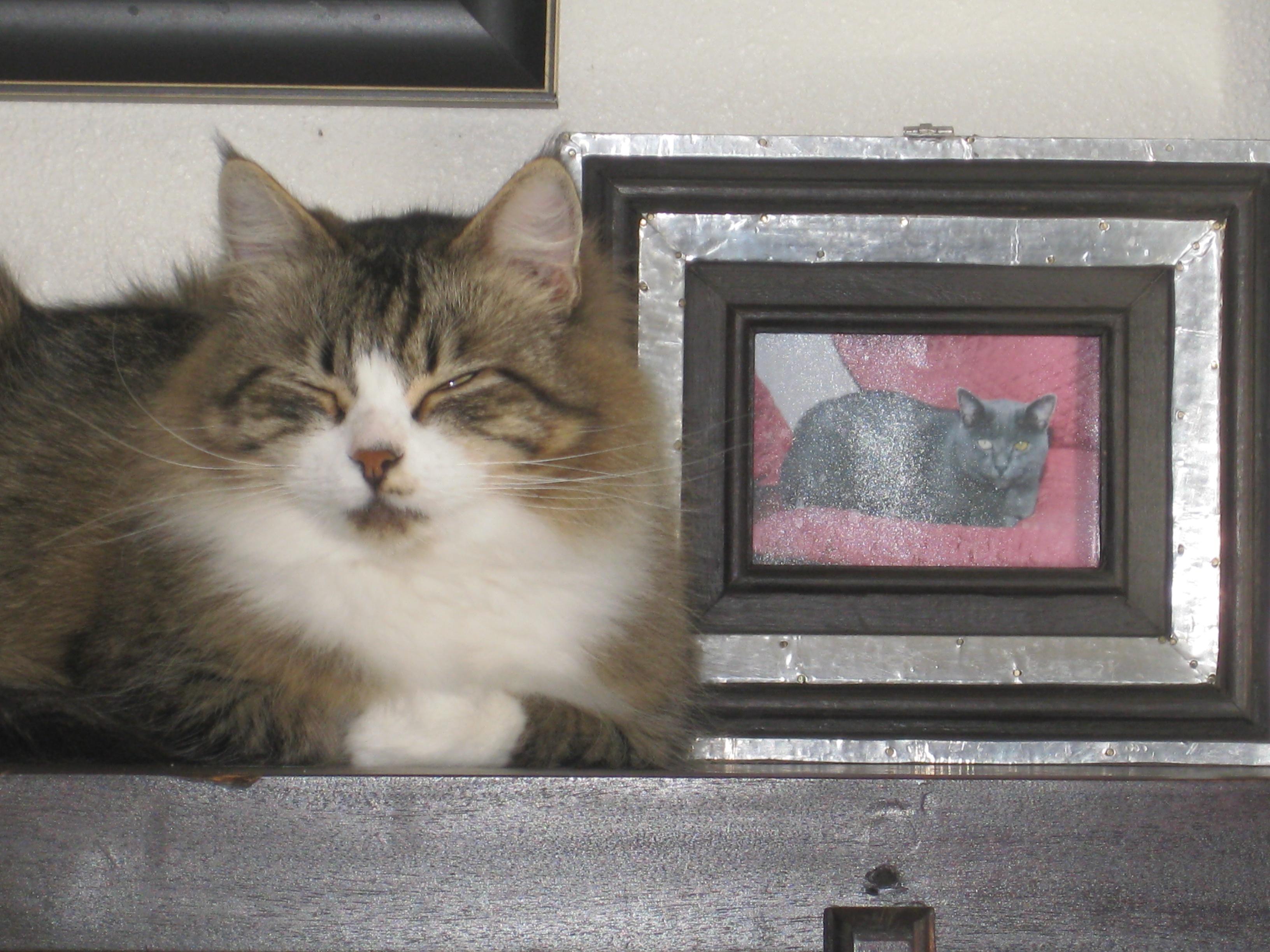 When Francesca the new cat walked in 2 years to the day that Alexandria the cat had gone missing, one had to review the eerie set of similar circumstance surrounding how I got the new cat.  I suppose you don't have to, that's just the kind of chick I am.  I love to ponder these things.
People always ask me "will my dog/cat/horse come back to me" with determination that there will be this magnetic pull that will reunite the two souls.  In the case of the animals I have around me, I would say we have a whole soul family going.
Reuniting is a comforting thought; it eases the pain magnificently at the time of someone departing.  I heard my mother talk about the party being too noisy in the room on her death bed and I saw my father utterly amazed at whom and what he was seeing just hours before his death.  It was so startling for him and awe inspiring, he couldn't speak, he didn't utter a word from that moment on. 
It's pretty clear that when we leave this life we reunite.  We love the idea that there is a continuum like matriculating back for graduation or something.  Many people tell me right off the bat that the dog or cat I'm there to talk to is the reincarnated version of a soul that had lived in their house for many lifetimes.  People will have striking recollections of the story.
In the above picture here, you see Francesca sitting next to a picture of Alexandria.  In that picture frame/box are Alexandria's little keepsakes and Francesca sits there a lot. 
Alexandria ruled with a firm hand.  She didn't let Olivia (the dog) as a puppy  understand that she might on some level even sort of kind of maybe like her (though we discovered they loved each other later).  Olivia is always tentative around cats, one of her true obsessions partly because she wanted Alexandria to like her so much.
In the mid 90's when I still lived in Los Angeles, I had gotten a frantic call from my friend Jenni.  She said that someone had dropped a cat off with a box full of kittens to her next door neighbor's yard (a known cat rescuer).  The kittens were running amuck and the mother was going into heat.  Jenni was out gathering kittens and saving them from the predators in the Hollywood Hills.  Out of my mouth flew the words "I'll take the mother".  I brought Alexandria home that night.  The kittens all had homes within 24 hours.
Alexandria lived with me and entertained me like no other friend.  We went from LA to Seattle to Denver to Florida and back.  We picked up a husband and his kids along the way and returned to the Seattle area with no people just more animals.  We had much adventure in 13 years and lived in many settings: Urban, suburban, 3 beach areas and 3 farms (she loved visiting guesthouses and ski condos) .  On the 30th of August 2007, she disappeared.  
Through my work as an Animal Communicator – having helped thousands of people and animals reunite, this was a heartbreaking story for me.  For a long time, I really just missed my best friend.  
I couldn't get another cat for quite some time.  On the 30th of August 2009 a friend called and said "I have a feral cat I found stalking my birds in a cage".  I was moving into a new place, I thought perfect, she can be my feral barn cat.  I won't get too attached.  The same thing slipped out of my mouth – "I'll take her".
This new cat, Francesca was not feral, not a barn cat and like Alexandria was a child bride – quite pregnant.  I would say she's a hobby hunter.  She walked into the new house with the boxes all over with her tail up as though she owned the joint.  She went up and kissed Olivia on the lips and Isabella the other dog had to learn all about life with cat(s).  And I'm attached.  She went straight to all of the furniture and boxes of stuff that Alexandria loved.
Is the personality the same?  Not exactly.    Daily, we have spurts like Alexandria did of what I call "wacky cat" and she does love her fun.  There are plenty of other little Alexandria quirks, similarities and notable conditions and some nothing like her.
Somehow I drew back either a reincarnation or distinct archetypal characteristics of a very charming loveable kitty.  If it is Alexandria reincarnated, and this soul has come back – I want to give the space for her to expand for her soul's journey this lifetime in whatever that looks like.  If it's a fresh soul to my world – we have certainly enjoyed the learning curve so far.  We started our adventure raising kittens together!
Have you had an animal come back?  Do you continually draw back the same archetypal companion or relationship?  I'd love to hear from you –
Blessings,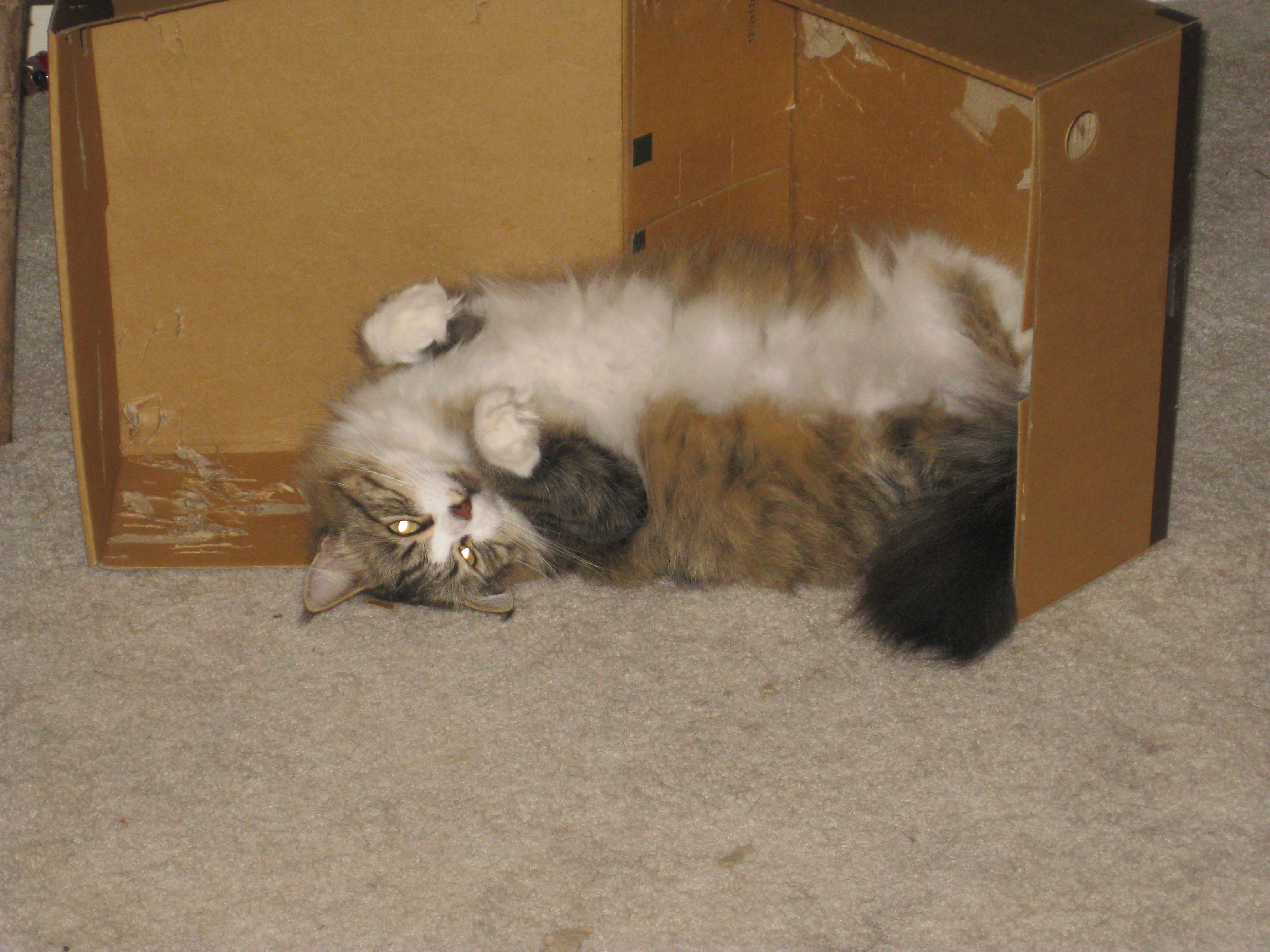 Joan Ranquet
Animal Communicator, Author, Speaker and Founder of Communication with all Life University      
Sessions, workshops & Dolphin trips go to:  www.joanranquet.com                                                                 
Random Thoughts of an Animal Communicator:  www.joanranquet.wordpress.com                               
The best  Supplements/feed for all life: www.dynamitemarketing.com/joanranquet