Top 7 Reasons for Animal Communication: #4 Deepening Relationships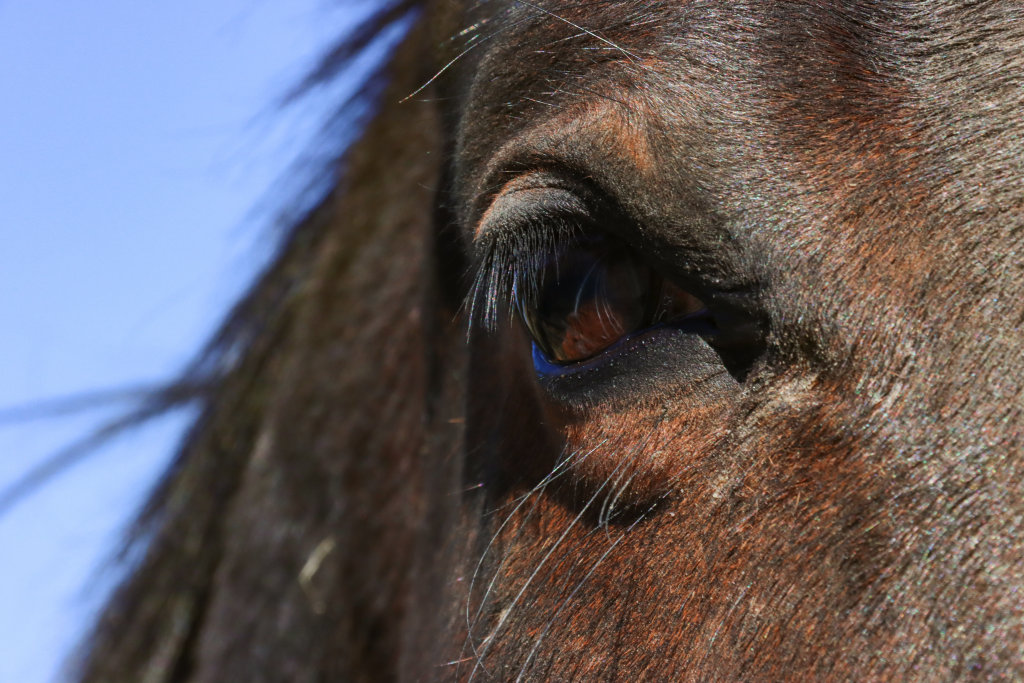 I remember my first encounter with animal communication. It forever changed me. It deepened and heightened everything about my relationship with my horse, Pet One.  In my first book, Communication With All Life, I share: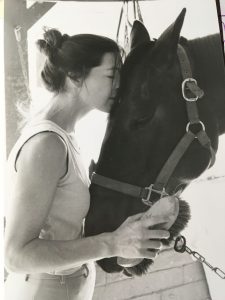 "If there was ever a soul mate in animal form, Pet One was it. She was me in a horse suit! She was funny, very social, and affectionate with me, and like me, she had a wild streak. When I rode her, we were a unit; we were no longer separate species, but one. 
Horse people know the purchase price of a horse is just the beginning; the real cost is the care, the shoes, the lessons, and the equipment. And every month, miraculously, I paid for it – though sometimes barely. Pet One made everything worth living for.
Like many people, I had a lot of big stressors and losses at that time.  My horse was my everything. Later in the book I share: 
"A well-known animal communicator came to the barn for us to have our horses "talked to" or "heard." I was not only intrigued (around the time of my sister's death I learned the Tarot Cards), but this was a different reading of energy: It was really talking to the horse. Lydia expressed how much love Pet One and I had for each other; it was so strong. More than that, she talked about how willing Pet One was to do anything with me―to take her as far as I wanted to go with my riding. I felt so close to Pet One after the experience. It confirmed a lot of the depth I felt with her. It also confirmed a lot of the things I seemed to intuitively know about the other horses in the barn." 
This totally dates me, but the truth is, my first encounter with an animal communicator was in the 80's. I've been completely in love with the idea since then. 
As children we know we talk to animals. As adults we wish we could have that superpower at will, especially when our animal is older or in distress.
I share many stories in my first book of just how the relationship deepens. 
Recently, I had an encounter with a client, Kate from years back. I hadn't seen her in ages, and she appeared back on my radar. Back in about 2004, I used to go to her place in South Florida and talk to her horses. A couple of years back, Kate's soul mate horse had crossed. She felt there was a dip in her relationship with one of her other horses (with whom she is very close with).  Kate felt her horse, Bali was mad at her.  She said Bali wouldn't even look her in the eye.  
When I connected with Bali, she shared how much she was still grieving the loss of the first horse and that Kate was not the same anymore either.  The horse continued sharing that Kate was under a lot of stress and the barn was no longer filled with joy.
Just hearing this started to shift things.  Bali looked her in the eye.
This changed everything for Kate. She is now coming down to the barn with softer energy.  Kate feels as though she has her horse back. And that the relationship is even stronger now.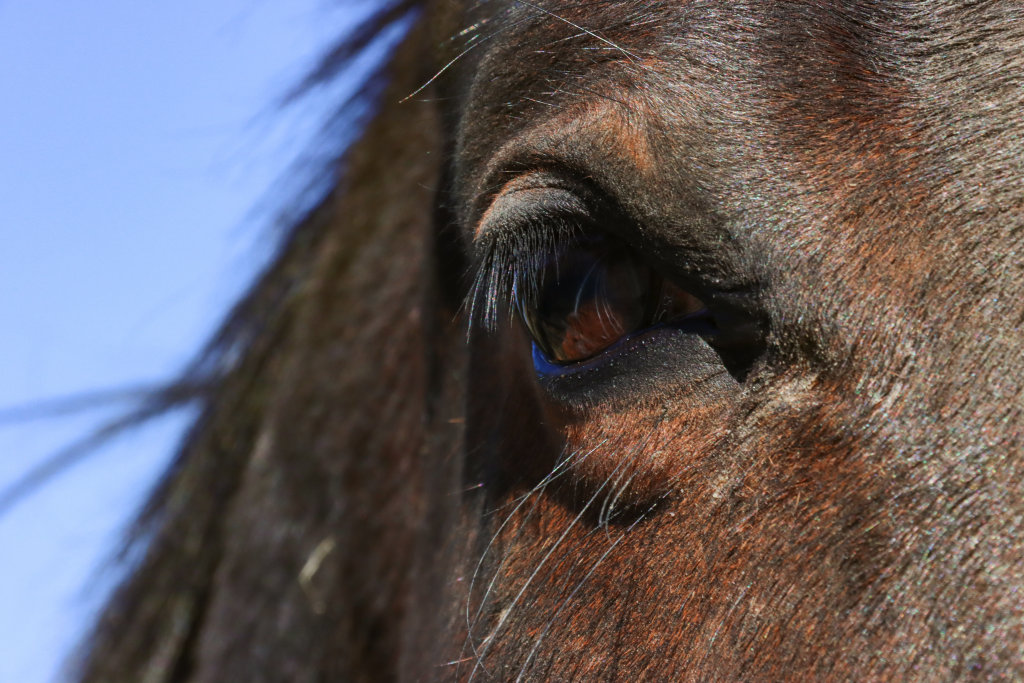 Animal communication definitely enhances relationships.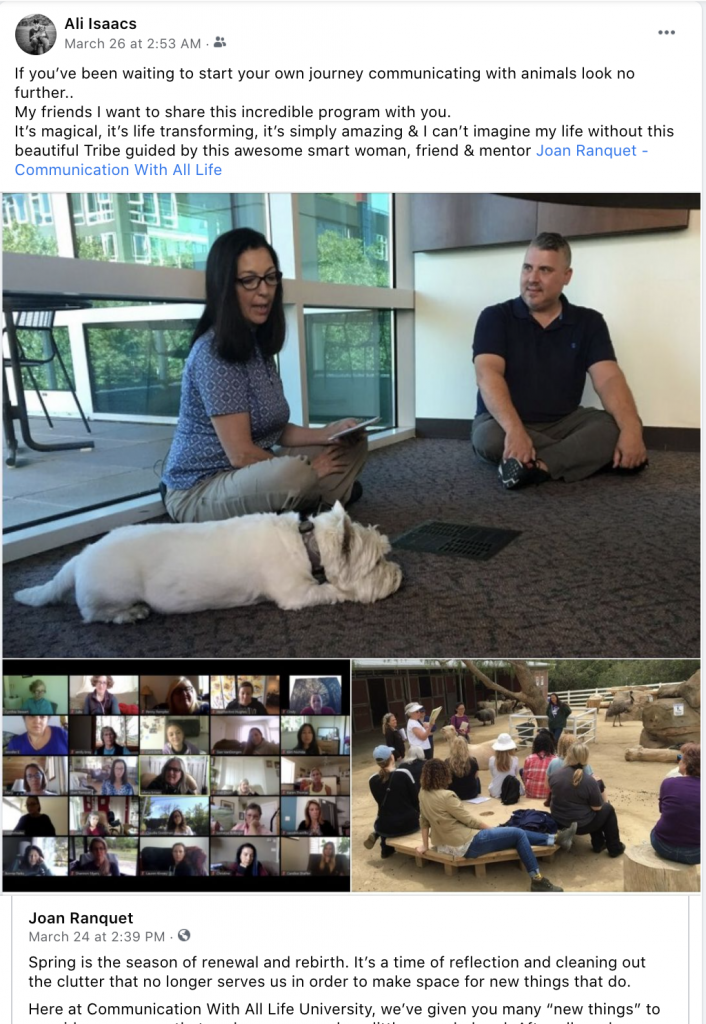 Learn more about Animal Communication, Eft Tapping for Humans and Animals, and Animal Communication in Sanctuaries
at the Spring Renewal Intensive with Joan.
Events with Joan