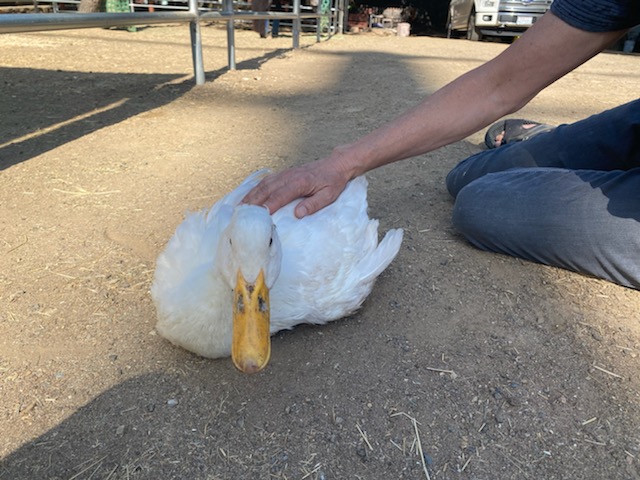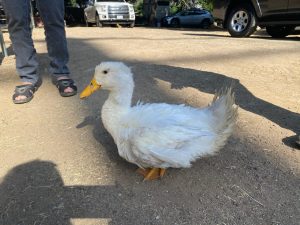 I was recently visiting a sanctuary in San Diego. I met a beautiful duck who hadn't flown in years. If ever. I had just taken Dr. Jill's Acupressure and Meridian Touch Healing class. 20 years ago I took acupressure, so it was not only fun for me to freshen up my skills but to really add to my base with the meridian work.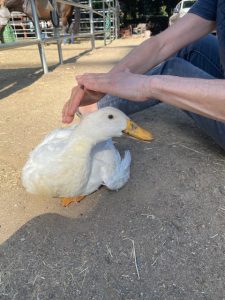 I asked if I could try something on the duck since she was looking at me with big beautiful eyes. And the founder said "yes"! So I did an opening, a release of what would be the hind end of a dog and the shoulders of a dog.
When I got right above the wings, I knew to hover my hands above and not actually touch. She was a little snappy, to be expected as she was protecting her old injury, her broken wing.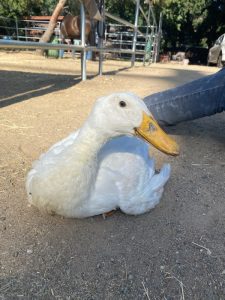 After I was through, she stretched her wings out. Apparently, that was the biggest stretch her person had seen! Her eyes were soft as she turned to me, we all heard her say thank you!!
In just a couple of days, we start our class again, Dr. Jill's Introduction to Acupressure and Meridian Healing 5 week course. We had a lot of fun with this class for Joan's students in Communication with all Life University.
This hands on course is designed to teach you the use of Chinese meridians, healing by touch, and finding the energy flow. Not only is it useful, it's fun. With all the COVID rules these days, we can reach out to more people by creating this amazing animal loving community on ZOOM.