Honeyhorse, the Horse Who Made Me the Horse Person I Am Today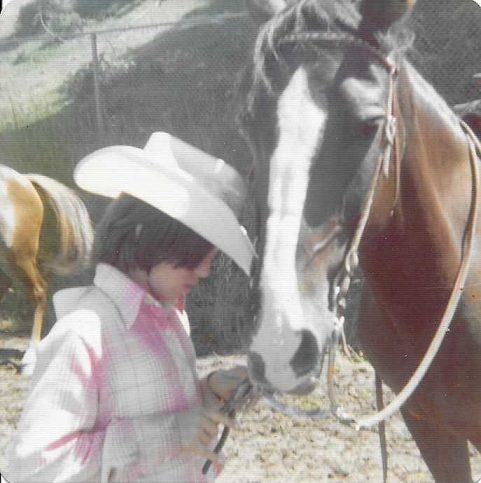 Those formative years are something else. These animals may have been equal to, if not better at times, than our own parents were. Only because they were unconditional in their guidance. Whereas, our parents really did have a duty to have an agenda to help us become adults. Some of these animals, however, are really the ones that shaped who we are today.
Here is a little glimpse into the origins of my relationship with Honeyhorse. She really did make me the horse person I am today!! Here is the story of Honeyhorse from Communication with all Life (Hay House):
Honeyhorse's Dirty Trick
            I know a thing or two about bucking! That was courtesy of my second horse, Honeyhorse, who truly taught me how to ride. My parents had to make good on the promise of getting another horse for me after they sold Hanky Panky because I relentlessly bugged them to do so. After looking around, we chose Honeyhorse. Now she could be a great little horse with the trainer and in a lesson. During that late fall to mid-winter period―a muddy, grey cloudy time ―I was learning Western riding. (When I was 12, I got my first jumping saddle and haven't ridden Western much since.) On days I wasn't in a lesson, the indoor arena seemed small and claustrophobic with all of those other after-school riders.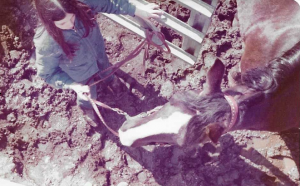 Across the way from the barn where I kept Honeyhorse was the entrance to a big public arena where horse shows took place in the spring and summer. I would ride over there on Honeyhorse. Everything would be fine going, including crossing a busy street. And everything would be fine when we first entered the arena. However, on the far side from the entrance was a giant puddle that remained all winter long. Honeyhorse's trick was to buck me off in this muddy pool. After I got up, it would take me awhile to catch her. I would walk back to the barn, leading her, all the while trying to figure this out. Was it the puddle? Was it me? Was she mean? What if I went the other way? Was there a boogie man off in the distant woods that spooked her?
           My mother would be at the barn waiting to pick me up, and I wouldn't say a word because if I did she could well sell Honeyhorse back to the trainer. I knew I couldn't handle this horse. It didn't occur to me that I could address the problem with the trainer. Frankly, I didn't want to come off as the neophyte that I was. If anyone asked me why I was so muddy, I would just say that we had to splash through a million puddles. I knew how to cover up the abuse!
           Believe it or not, this was our pattern for months. It was an expectation for both of us. For her it was a game. It was fun. As for me, I couldn't believe I was duped again; I didn't acknowledge that I didn't have great balance. Meanwhile, I was unaware of my participation in setting up to be bucked off the moment I walked into the arena and could see the puddle at the far end.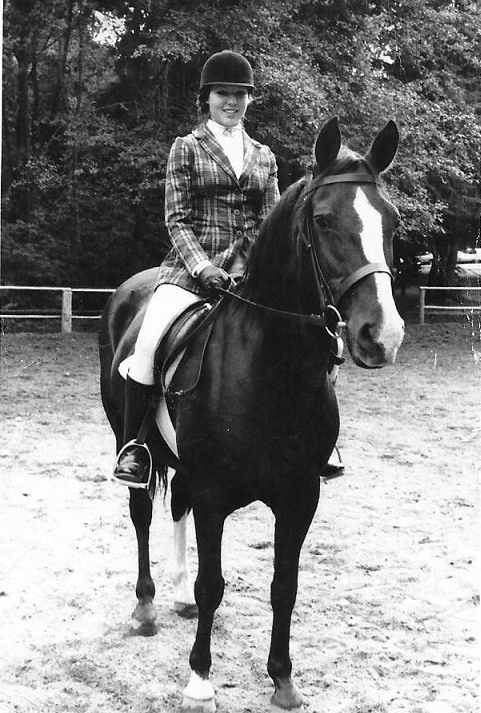 Then one day, like the clouds parted and the sun shining through, we were trotting around the far side and Honeyhorse bucked and I stayed on. Wow! I made a circle and trotted through the puddle and stayed on a second time. Incredible. I never came off of her again in that arena. She even stopped bucking at that spot. We were amazing partners from then on for years and years.