Meeting the Mustangs of Carson Valley, Nevada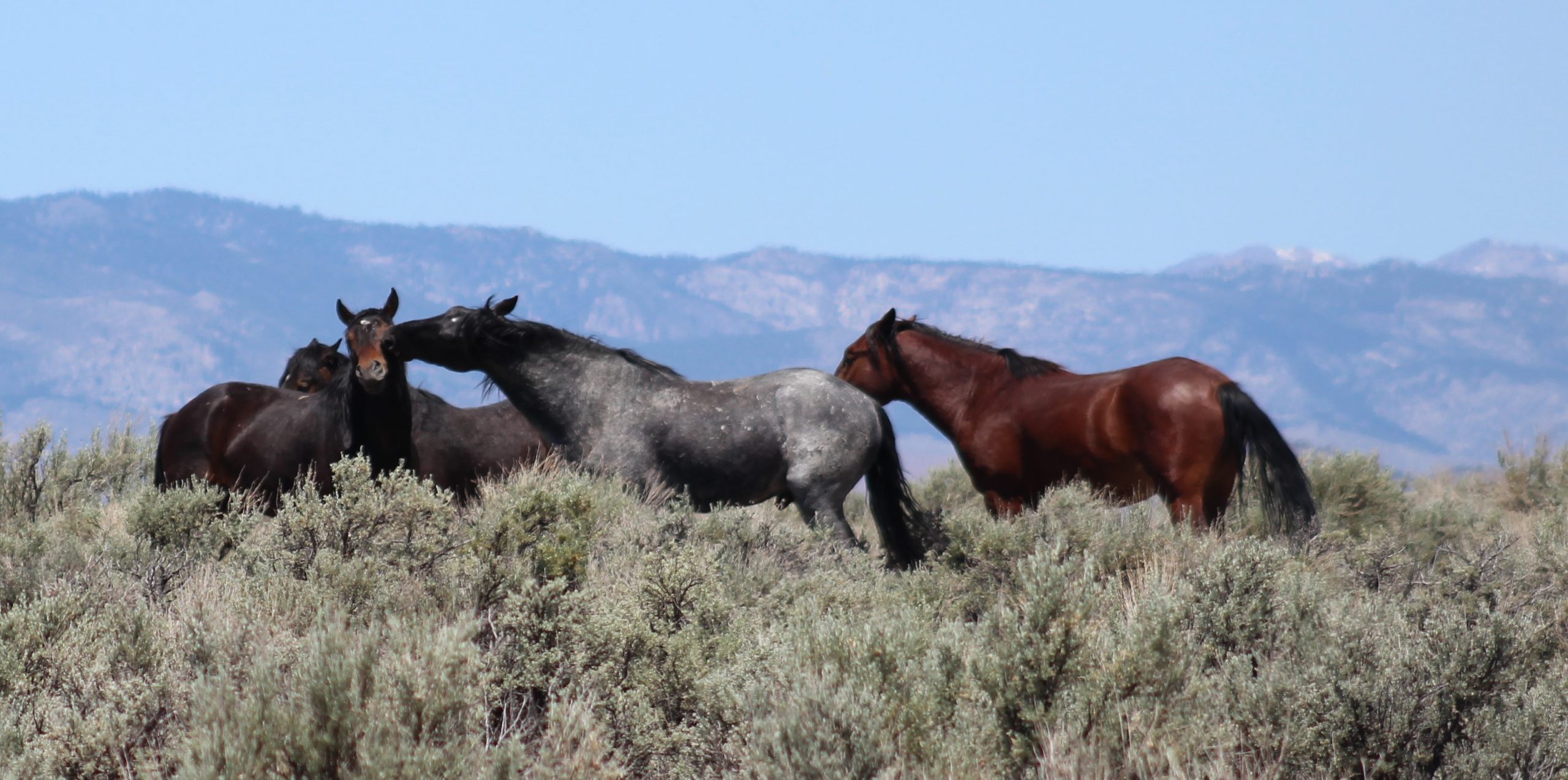 In all my years of taking people on dolphin trips and/or wildlife trips to parts of the Bahamas, Africa and Asia, I always wondered why I wasn't leading trips to animals here in the US. Covid made me really stop and think about the carbon footprint of all of it. And like everyone else, I was pricing RV's and planning trips with my dogs that didn't happen.
So when Dr. Jill (my biz partner in Jill and Joan Healing) and I decided to meet somewhere in the middle to work on the new class in our acupressure series, Organs, Meridians and Emotions (OME), we picked Lake Tahoe. Neither of us had been there. And both of us love to spend time hiking and being out in nature, it was the perfect choice.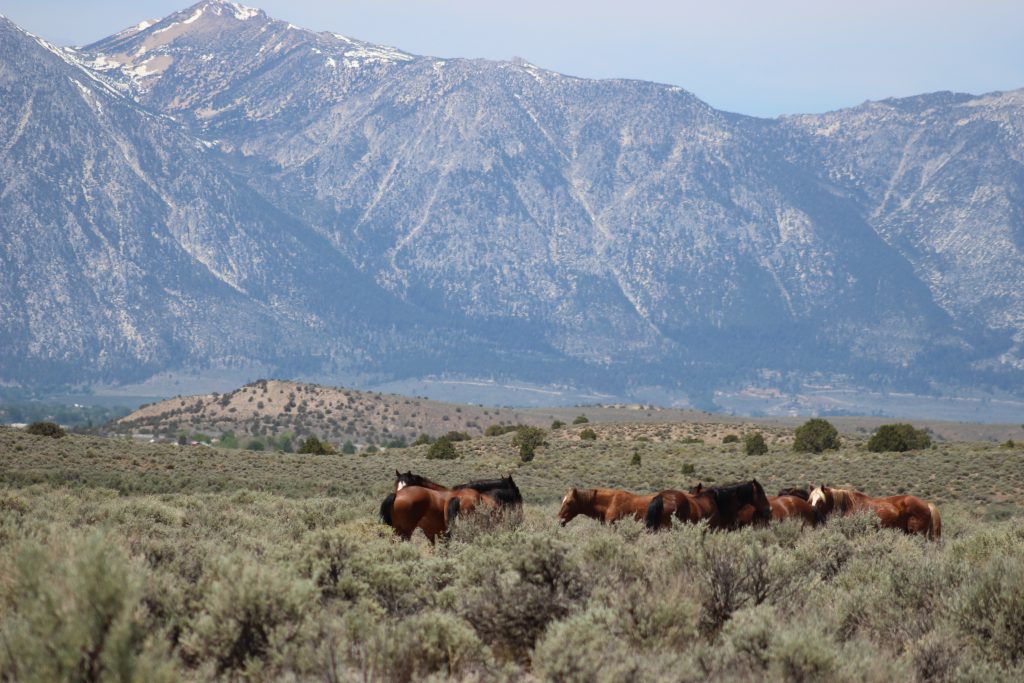 On top of it all, outside of Tahoe, in Carson Valley, there are some very famous wild horses.
I have never been out to see the wild horses before and so before we left, I booked a small tour with a local guide.  And it was breathtaking.
While out driving around, Jill spotted the first small band. We stopped and walked up on foot to a safe (for them) range.
Every band has a stallion, a lead mare and lots of soldiers. Jill had seen the soldier that led us to the family.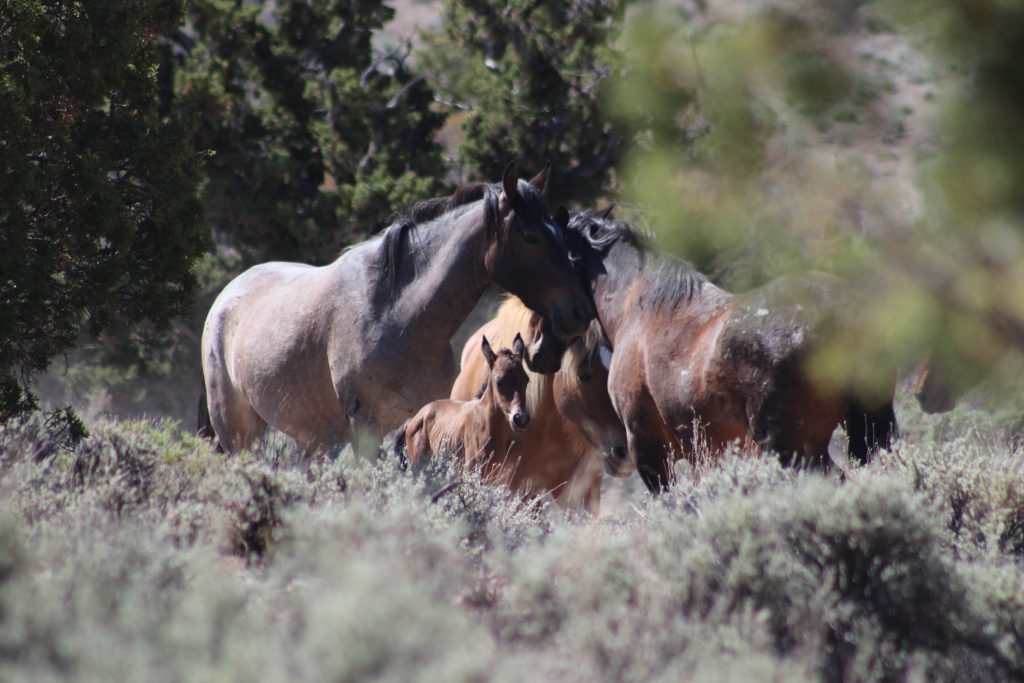 Soon enough, we noticed that there was a foal that couldn't have been more than a day old.  So breathtakingly beautiful.  And wobbly legs!!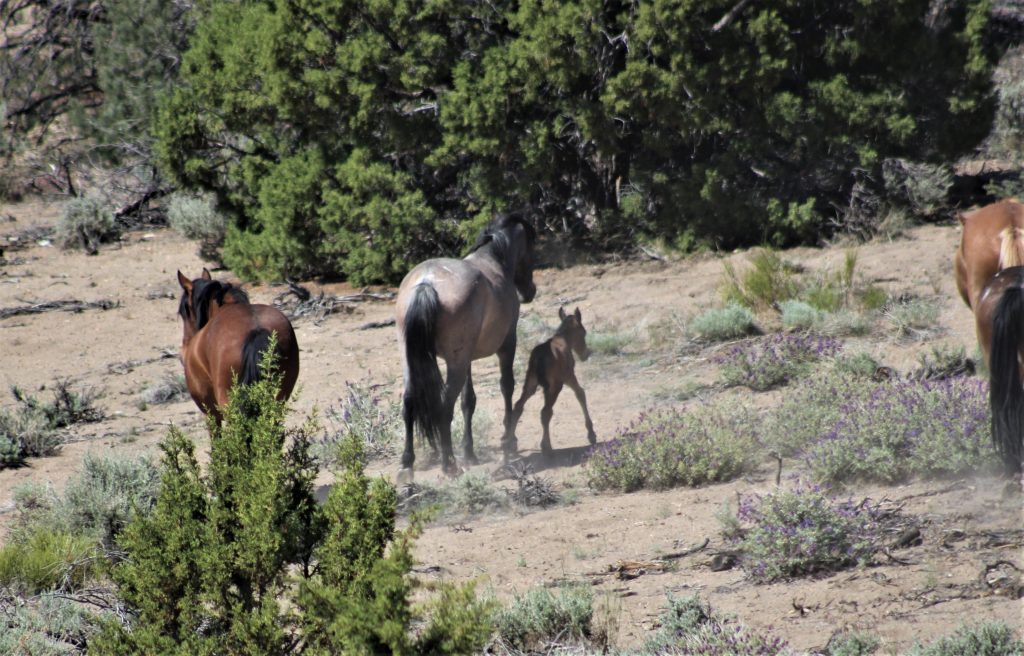 We spent a while with them.
Then after a bit we wandered off to find a good sized group, Blondie's band. Blondie is the stallion of this herd. And up the hill a way was a boy band, a group of juveniles that don't have their own herd, yet.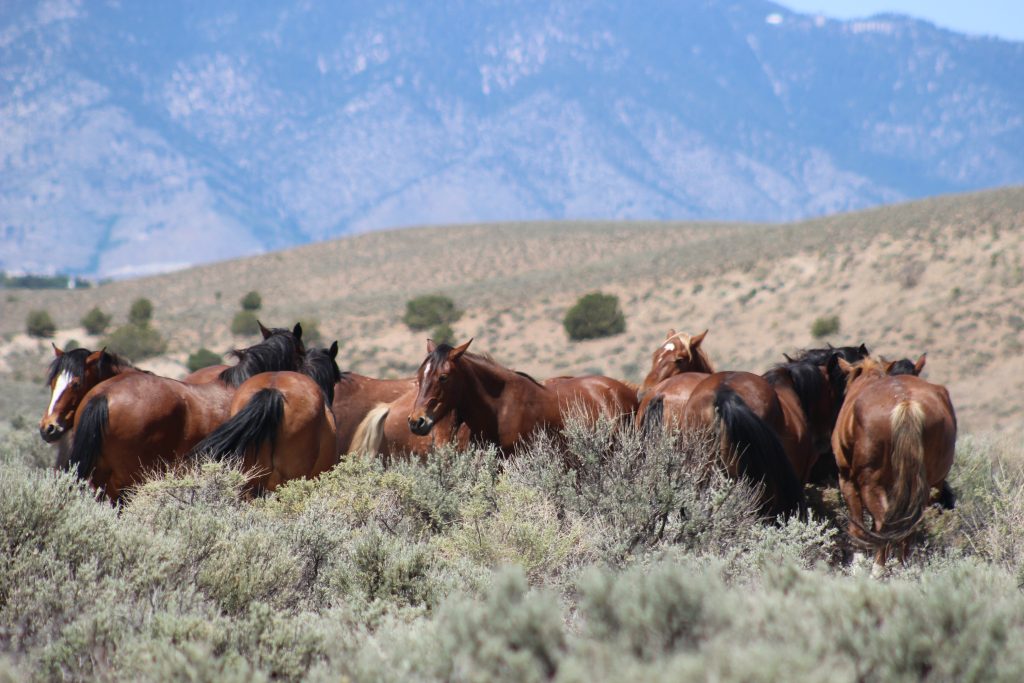 Last but not least, we got to see Socks (who is close to 30) and Blue.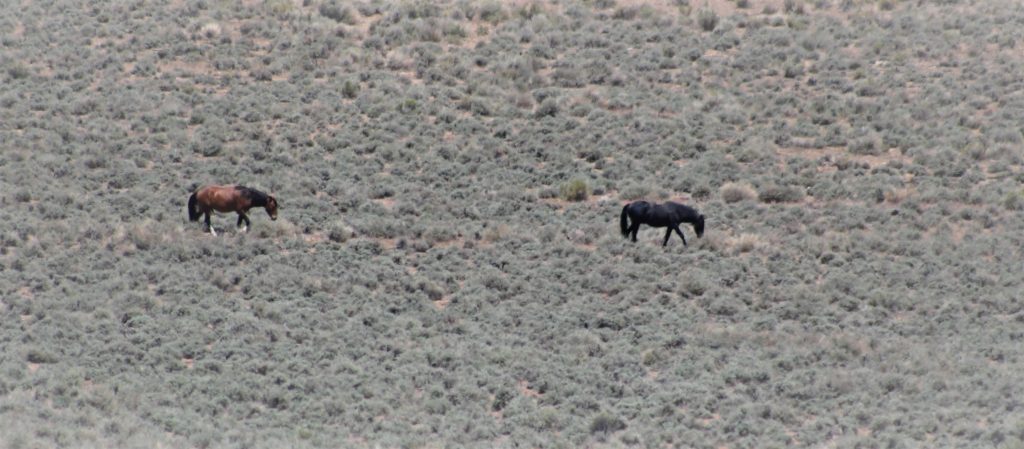 With those mountains in the background and open space all around, you don't have to be a horse person to consider this a mystical experience. And, yes, Jill and I wrote the course. We worked and played.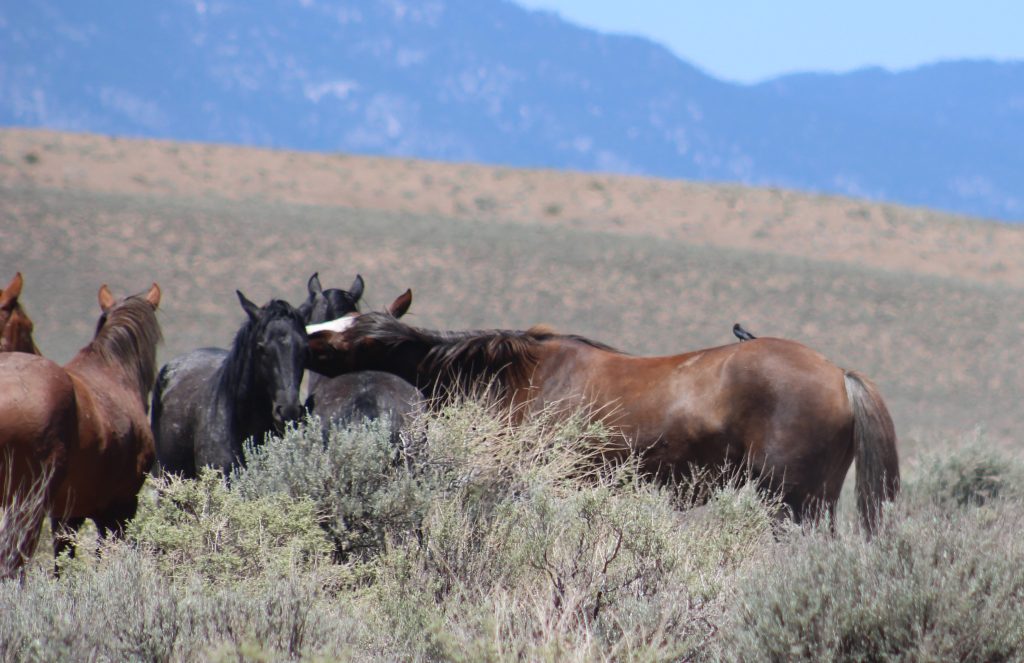 Unfortunately, the BLM (Bureau of Land Management) doesn't think the mustangs are magical or mystical.  They view the horses as a nuisance. And not as indigenous even though we see the mustang as an iconic part of our American heritage, like the eagle. And a little less than 100 years ago there were over 2 million mustangs roaming free.
Therefore, herd management is part of the BLM "duties".  Somehow, cattle are considered indigenous. The BLM is in bed with the Cattleman's Association.
I shared some stories and photos of these magnificent horses with one of my classes last night and someone asked me if these horses are protected. I took a breath and couldn't stop the tears. "Not really" I answered. No. Herd management is performed by roundups and it is appalling. Horses are prey animals and to use a helicopter to catch a horse is nothing short of terror and torture. Many horses are injured and killed in the process. Ultimately, families are torn apart forever. Without even an email address.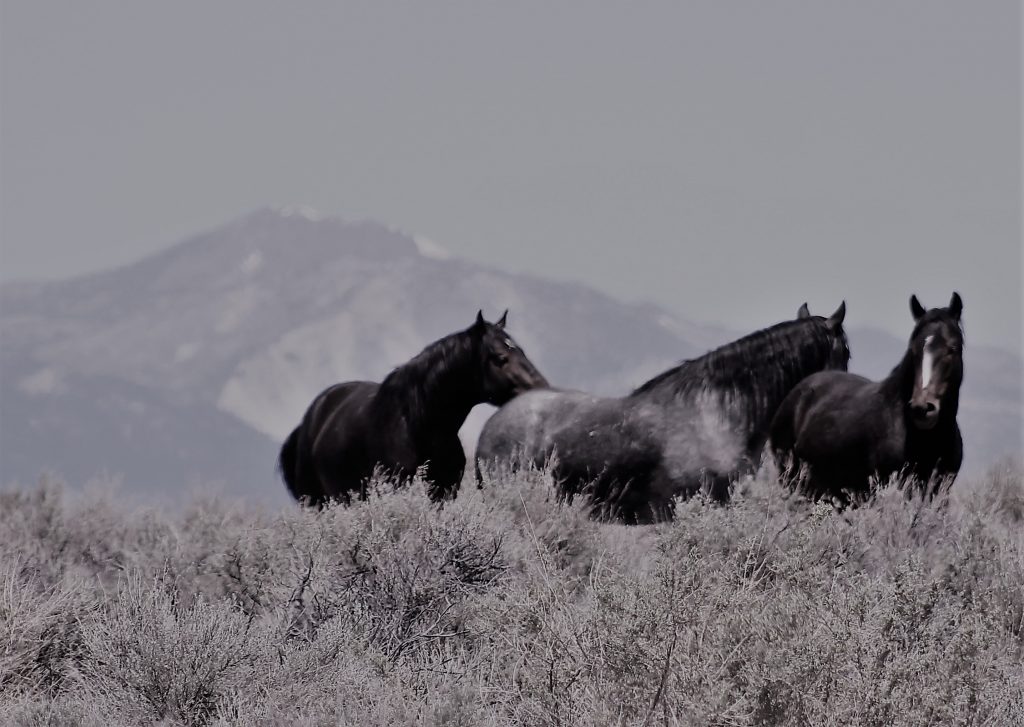 On top of it all the native predators that could create natural herd management environment are largely endangered because they too are a nuisance, a bother, an annoyance, a threat to the Cattleman's Association.
It would be one thing if this was all in preservation of some holy, sacred cow.  But this is all in the name of consumerism.  (Just to be clear, I value cows as amazing, important sentient beings that shouldn't be consumed.)
Anyway, there will be much more on this topic as I continue to meet more herds or come back and visit this one.
And just remember this little family.  I hope you'll join me in finding a better solution for these beautiful beings.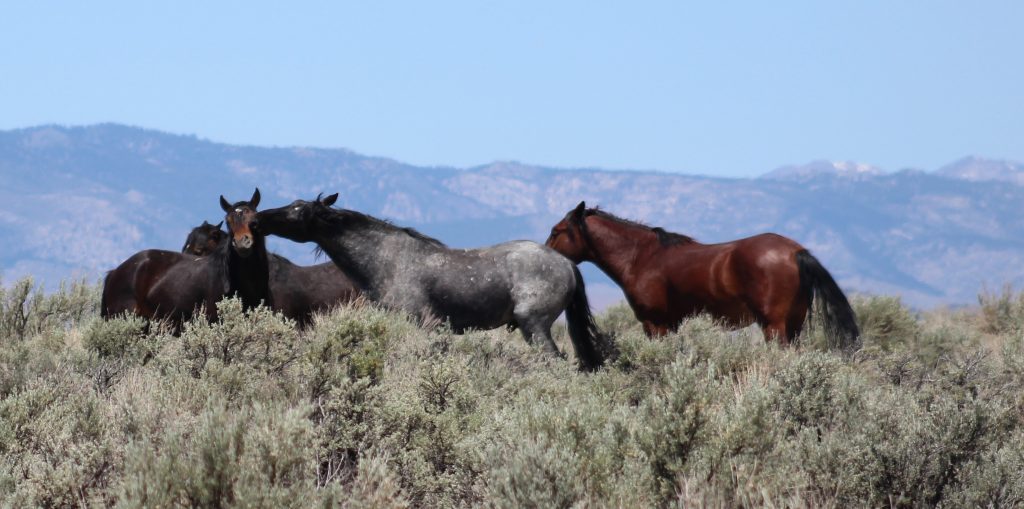 You can help by sharing this blog, sharing their story and acting immediately.
Call or write President Biden: https://www.whitehouse.gov/contact/
Call or write the Secretary of the Interior Deb Haaland: https://www.doi.gov/contact-us
Contact your Senators: https://www.senate.gov/senators/senators-contact.htm
Contact your Representatives: https://www.house.gov/representatives/find-your-representative
Right now Congress is working on the Appropriations Bill for 2022 that will set the budget and agenda for the Bureau of Land Management going into fiscal year 2022 which begins October 1, 2021 so it is critical to contact them now.